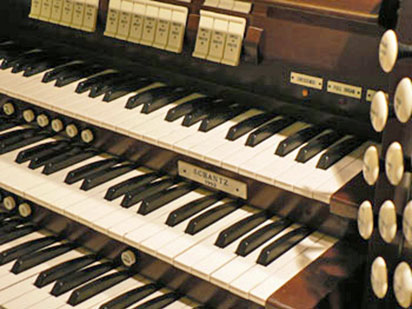 Pipe Dreams
May 04, 2014 at 8:00 p.m.
Fisher Auditorium, IUP Performing Arts Center
This event is over.
David Martynuik, director, and Christine Clewell, organist, will collaborate on a concert featuring music for pipe organ with orchestra.
Clewell will be the featured soloist in Joseph Jongen's Sinfonia Concertante, an exuberant work from the early 20th century that showcases the magnificence of the organ. Clewell will perform on a Rogers Infinity 4500 digital organ being rented for this concert.
Also included on the program will be Ottorino Respighi's monumental "Vetrate di Chiesa" ("Church Windows"). This finale to the Sound Choices series is sure to be a one-of-a-kind experience.
Tickets are priced at $9 (regular), $8 (discount for senior citizens and groups of 15 or more), and $6 (I-Card holder, students, and children).