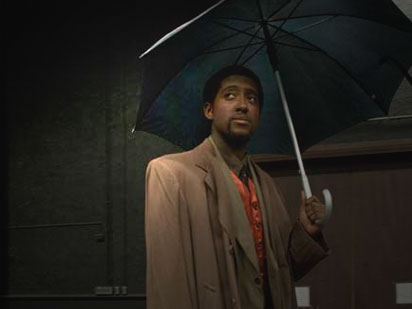 Two One-Act Operas
October 31, and
November 01, , and 02, 2013 at 2:00 p.m.
November 03, 2013 at 2:00 p.m.
Waller Hall Mainstage, IUP Performing Arts Center
This event is over.
Signor Deluso
Based on the play by Moliére, Signor Deluso is a comedy of layer-upon-layer of misunderstanding with young lovers, delusional neighbors, and a domineering father. Deluso is living with much confusion, but, just when everything appears to be hopelessly embroiled, the saucy maid appears just in the nick of time.
Trouble in Tahiti
Considered a light-hearted but pointed satire of 1950's suburban sophistication and family life, Trouble in Tahiti follows housewife Dinah and businessman Sam through a typical day of married life. Akin to our current day Mad Men, Bernstein's music is, as always, energetic, jazzy, tuneful, and truly American.
Both productions are directed by Tania Arazi Coambs.
Tickets are priced at $16 (regular), $13 (discount for senior citizens and groups of 15 or more), and $10 (I-Card holder, students, and children).