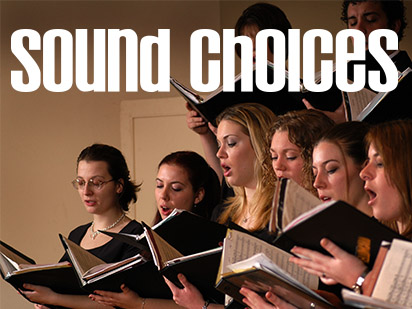 Faces of Love
March 09, 2014 at 3:00 p.m.
Gorell Recital Hall, IUP Performing Arts Center
This event is over.
The IUP Choirs, under the direction of Ryan Beeken, will present an afternoon of choral works with the theme Faces of Love.
For millennia, love has been expressed through music. Romantic love, love of place, love of family, and love of God are but a few of the many faces that will be shared in song. The concert will feature Stanley Chepaitis, violin, along with other student and guest soloists.
Tickets are priced at $9 (regular), $8 (discount for senior citizens and groups of 15 or more), and $6 (I-Card holder, students, and children).