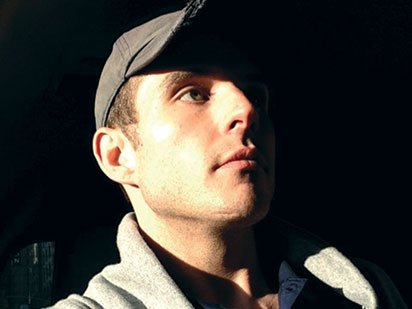 Christopher Beckman
September 30, 2013 at 6:00 p.m.
Ohio Room, Hadley Union Building
This event is over.
This event, presented in collaboration with the Six O'Clock Series, features former MTV Real World Chicago personality Christopher Beckman, who was propelled into the national spotlight when he was only 24 years old.
A former Ralph Lauren model and now a successful artist and author, Beckman's substance abuse and homosexuality were tabloid fodder following his reality-show stint. Now 36 and in recovery for over 12 years, Beckman returns to Indiana to speak about his perspectives-detailed in his successful book, Clean-on how best to inform friends and family struggling with similar issues with their loved ones, including drug abuse, alcoholism, acceptance, and openness.
This event is presented in conjunction with the IUP Six O'Clock Series and BACCHUS.
Community Presentation
Thursday, September 26, 2013; 7:00 p.m.

Holiday Inn of Indiana, Wayne Avenue
At a special open session presented by Marion Center School District and the Indiana-Armstrong-Clarion Drug and Alcohol Commission, Beckman will discuss signs that may point to addiction, with this talk being of great benefit to parents, teachers, counselors, and administrators relating to students of elementary through high school age. With ample time for Q&A, the Armstrong-Indiana-Clarion Drug and Alcohol Commission will also have several experts on hand, and "Teen Scene" with examples of items that might be found in a student's room that could indicate substance abuse. This event is being coordinated through the Marion Center School District and is open, free of charge, to all community members. Light refreshments will be served. 
Admission to both events is free.