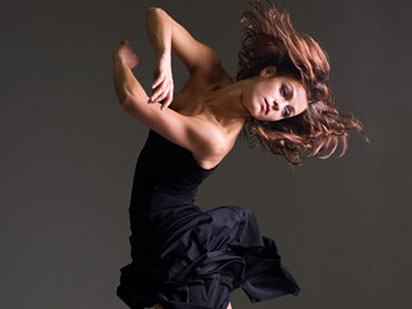 Koresh Dance
November 07, 2013 at 8:00 p.m.
Fisher Auditorium, IUP Performing Arts Center
This event is over.
Known for its engaging performances and technically superb dancers, Koresh Dance Company's critically acclaimed work continues to attract increasingly large audiences. Roni Koresh, the company's founder, has developed a vast repertoire of work that ranges from explosive and passionate to intimate and restrained.
With a powerful stage presence and high-energy style, this Philadelphia-based company has received recognition across the nation. Hailed internationally as well, they have toured throughout Spain, Turkey, Israel, South Korea, Mexico, and Guatemala.
Koresh's capacity for movement creation and ability to transform a dancer's physique have made him a sought after teacher. He has been on faculty at the University of the Arts in Philadelphia since 1986. He has taught master classes and created choreography on students throughout the country and has participated in various festivals, including Jacob's Pillow Dance Festival and the Northwest National Dance Project. In 1993, he opened the Koresh School of Dance, where he teaches classes and intensive workshops.
Tickets are priced at $24 (regular), $20 (discount for senior citizens and groups of 15 or more), and $12 (I-Card holder, students, and children).