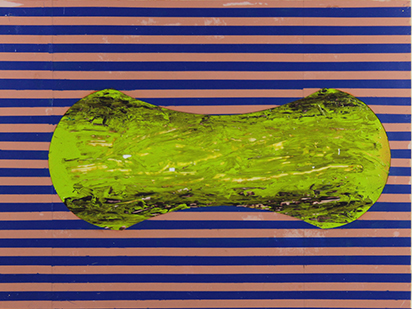 We Two Founts: Larson and Mitchell
September 12, 2013
Kipp Gallery, Sprowls Hall
Free Admission
Spotlighting two artists, this collaborative effort addresses how we as American consumers navigate the landscape.
Each day, there are signs to follow, symbols to consume, people to text, and images to take in. Characters and symbols freely move throughout this multimedia exhibition of sculptural video and painting. Both artists attempt to meet in the middle where codes of written and painterly language join hands with representations of figures and place.
An artist talk will be held on September 12 at 5:00 p.m. (Sprowls 118A), and a reception will follow.