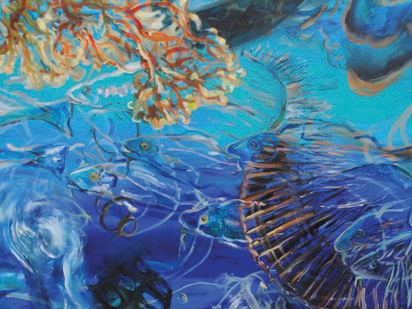 Layers: Places in Peril
September 17, 2013
University Museum, Sutton Hall
This event is over.
Artist Judith Waller and earth scientist Jim Brey collaborate to illustrate environmental threats confronting many of the world's most beautiful cities and natural landscapes.
Layers: Places in Peril addresses the interaction of human activity with increased hazard vulnerability through global climate change and the natural disasters that threaten many cities and the environment. The exhibition features Florence, Naples, and Venice in Italy; Seattle, San Francisco, New York City, St. Louis, New Orleans, the Red River region, and the Florida coast in the United States; and other world locations.
A public reception will be held on September 14, 6:00-8:30 p.m.