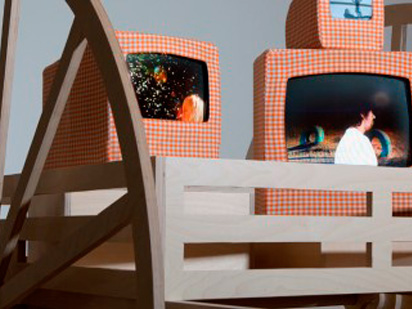 Promise Land: A video installation by Chele Isaac.
February 21, 2013
Kipp Gallery, Sprowls Hall
Free Admission
This exhibition features the work of Wisconsin-based artist Chele Isaac. Isaac's work utilizes multichannel video projections, sound as environment, and sculpture to examine themes of migration, dislocation, and the search for identity.
She considers her work a conversation with codes of classical American cinematic language that developed in the silent era when thousands of Westerns were produced. As an outgrowth and instigator of the Myth of the West, "Promise Land" explores how we interpret and identify with these narratives and myths created by contemporary visual culture.
The Kipp Gallery is located in Sprowls Hall. Weekly gallery hours are Tuesday through Friday from noon to 4:00 p.m.
An Artist Talk and reception will be held on Thursday, February 21, at 5:00 p.m.