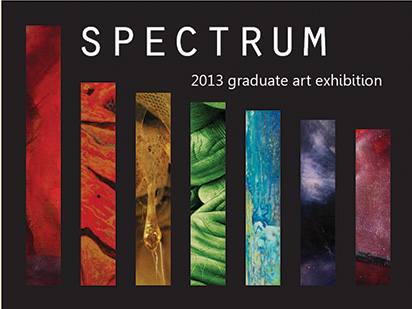 Emerging Artists: Annual Graduate Exhibition
April 02, 2013
University Museum, Sutton Hall
Free Admission
An annual tradition, this exhibit highlights the recent works created in an assortment of media by graduate students in the IUP Department of Art and Design.
A public lecture will be held on March 27, 2013, by Vicky Clark with an opening reception planned for April 6, 6:00-8:30 p.m.
Free admission. Hours: Tue., Wed., Fri. 2:00-6:30 p.m., Thurs. Noon-7:30 p.m., Sat. Noon-4:00 p.m. Exhibition runs from April 2 through May 18.