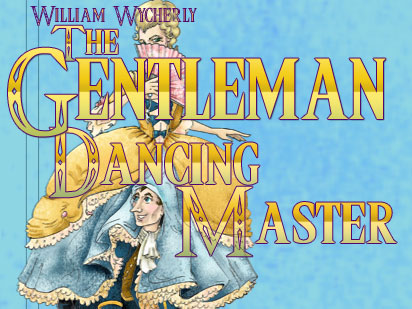 The Gentleman Dancing Master
April 19, and 20, , and 21, 2012 at 2:00 p.m.
April 22, 2012 at 8:00 p.m.
April 25, , and 26, , and 27, , 28, 2012 at 8:00 p.m.
Waller Hall Mainstage, IUP Performing Arts Center
This event is over.
By William Wycherley; Directed by Michael Hood
A delightfully silly Restoration comedy filled with sly wit, colorful language, and unforgettable characters.
This comedy centers on a young girl, Hippolita, who has been offered in an arranged marriage by her father to her pretentious and foppish cousin. Hippolita tricks the cousin into introducing her to the handsome and charming Gerrard. In an attempt to deceive her father, Hippolita tells him that Gerrard is her dancing master. Hippolita's aunt, realizing the young man can neither sing nor dance, works to reveal the young lovers' scheming. Through her vigorous efforts, not to mention amidst drawn swords, the duo pull off the ruse.