Jos Franch-Ballester, Clarinet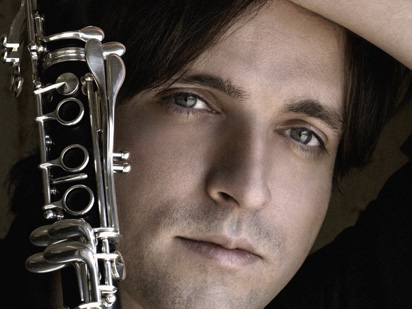 José Franch-Ballester, Clarinet
October 11, 2011 at 8:00 p.m.
Gorell Recital Hall, John Sutton Hall, second floor
This event is over.
A native of Spain, José Franch-Ballester is a stunning and multi-award-winning clarinetist who is well on his way to becoming one of the world's finest classical chamber artists.
The New York Sun writes that he has "a musician's soul, a poetic sense of phrasing and timing, and a deep sound to boot."
He has performed throughout Europe, Asia, Latin America, and the U.S. and regularly performs with the Astral Winds. Sr. Franch-Ballester will be joined by accompanist, Roman Rabinovich, piano.
Known for his charming stage presence and depth of skill, Franch-Ballester will also be performing a work with IUP faculty member and director of the Marching Band, David Martynuik.