Eine Kleine Kit Kat Klub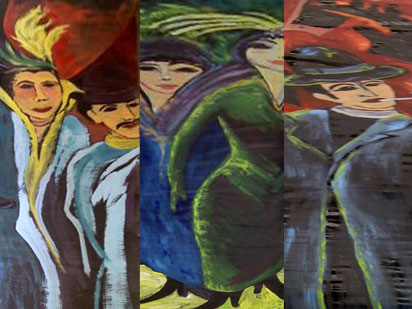 Eine Kleine Kit Kat Klub
September 10, 2011 at 6:00 p.m.
University Museum, John Sutton Hall
This event is over.
This year's fundraising gala is inspired by the German Expressionist artists of the early twentieth century and their cosmopolitan setting.
The evening will include a cocktail reception; elegant dining; live, cabaret-style entertainment; a silent auction of art; and a benefit raffle of an elegant pendant-pin sponsored by the Indiana Arts Council.
Those who attend the gala will also be given a sneak preview of the Paul Binai: Fifty Year Retrospective exhibit. The exhibit opens to the general public on September 14 and runs through December 3.
Reservations are required, with the deadline extended to September 7, 2011. The cost is $125 per person, with proceeds benefitting the many exhibits and related programs offered throughout the year by the University Museum. To receive an invitation and for more information, including purchasing raffle tickets, contact the University Museum at 724-357-2397 or e-mail Sally Daskivich atsdaskivi@iup.edu.