Upaj: Film and Commentary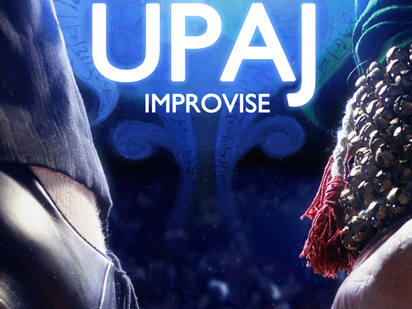 Upaj: Film and Commentary
March 21, 2012 at 7:00 p.m.
Auditorium, Eberly College of Business
Free Admission
Upaj: Improvise takes us behind the scenes to watch the birth of India Jazz Suites, a phenomenal East-meets-West dance collaboration featuring Indian kathak master Pandit Chitresh Das and rising tap star Jason Samuels Smith.
Das is a 64-year-old artist who exemplifies the elegance and mathematical precision of kathak, one of India's classical dance forms. Smith is a 28-year-old African American tap dancer who hails from the freestyle, streetwise, American tradition of contemporary tap.
As the two join forces, an unlikely friendship develops that bridges continents, generations, cultures, and communities as well as the largely unknown histories of their respective art forms. But, when these passionate dancers take their show on the road, cultural and generational clashes threaten to unravel their groundbreaking collaboration, while each performer must come to terms with personal and artistic demons.
Shot backstage and on the pulsating streets of India and the United States, Upaj captures the exhilaration and exhaustion of the India Jazz Suites tour and the resolutions Das and Smith must make to complete their artistic journey together.
Both performers will be in attendance for the viewing of the film and will conduct a question and answer session with audience members. The duo, along with their musicians, will present a live performance of Fast Feet: India Jazz Suites on Friday, May 23, at 8:00 p.m. in Fisher Auditorium.