PSO Musician to Work with Local Students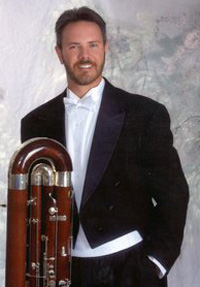 Pittsburgh Symphony Orchestra
Tuesday, February 7, 2012
Time: 3:00 to 5:00 p.m.
Location: Rehearsal Studio, Performing Arts Center
Continuing their partnership with IUP, the Pittsburgh Symphony Orchestra's contra-bassoonist, Jim Rogers, will present a workshop for local high school and college-aged students.
Participants in the past have consistently expressed how much they learn in working and interacting with musicians the caliber of the PSO. If you have students in mind you feel would be interested and can benefit, be sure to contact Jeff Wacker, associate director, Arts-in-Education, Lively Arts/ArtsPath, at jwacker@iup.edu or 724-357-2787 (ARTS).
Anyone interested in attending is welcome. High school music students contacting us in advance will receive preference should seating not be available for everyone.
This workshop is in advance of the Ovations! concert being presented February 22, 2012, at 8:00 p.m. in Fisher Auditorium.