Arts Conference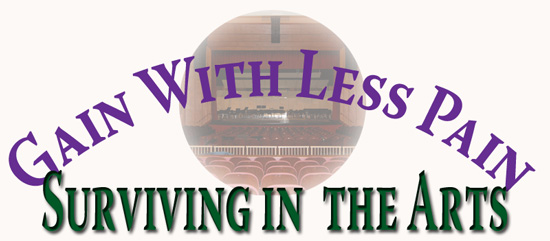 This mini-conference, to be held on Monday, June 6, 2011, and presented by the Pennsylvania Rural Arts Alliance and IUP's ArtsPath and Lively Arts, is geared to artists, arts managers, arts advocates, and teachers utilizing the arts in their classrooms. With our workshops and discussions, we aim to help all of you better understand some of the issues we face today and the opportunities available. We will look for ways to make your work more productive with greater efficiency.

Here's what is planned and we will post more information as it develops. If you have any questions, please contact Becky Catlinet at PRAA by calling (814) 472-3927 or by e-mailing praa@francis.edu.
You can register by downloading the registration form, printing it out, and sending to PRAA. The cost per person is $30 and includes all workshops, refreshments, and lunch.
ACT 48 Credit Available!*
Location
The conference will begin in the receiving area of Fisher Auditorium, IUP Performing Arts Center. A map and general directions are available online, and parking information will be sent to all registrants prior to June 6.
Monday, June 6, 2011
Schedule
Times are subject to change.
8:30-9:15 a.m.: Registration with Continental Breakfast
We will start in the receiving area of Fisher Auditorium and continuing on the Fisher stage. A few staff members from the Pennsylvania Council on the Arts will be joining us at this time.
9:15-9:35 a.m.: Welcome

9:45-10:55 a.m.: Workshops
Promoting the Arts Through Social Media
Michael Powers, IUP Director of Web Services
Join Michael Powers as he helps removes the mystery and challenge of creating usable web content, as well as explaining the why's and how's of Facebook and Twitter—technology demystified and made easy!
Cultural Data Project - "What is this!?"
Arin Sullivan, Cultural Data Project
Learn about how this unique, growing, multistate data collection system came into existence, how it is already helping many arts organizations manage their work, and how it can benefit yours in becoming more effective.
11:00 a.m.-Noon: Workshops
Nonprofit Board Membership - "What's My Job?"
Jeanne Gleason, Consultant and Pennsylvania Council on the Arts
Learn from a board veteran and newly-appointed vice chair of the Pennsylvania Council on the Arts how to best make use of the energies and talents of your own board members.
Artist Residencies: A Planning Guide to Success
Paula Purnell and Martha Murphy, ArtsPath Roster Artists
If you're interested in a residency, but have always thought the process was complicated and confusing, this workshop is a must as Paula and Martha, both professional artists and experience teaching artists, will make the process simple and fun as you plan your own residency in sixty minutes.
Noon-12:40: Lunch on the Fisher Stage

12:45-1:45 p.m.: Workshops
The Art of Media Relations
Eric Eberling, Indiana Gazette Managing Editor
This seasoned newspaper editor will share and discuss the various ways that arts organizations can work with the media in marketing and promoting their activities, delivery systems available to you, and some tricks of the trade.
The Arts Challenge the Challenged
Sandy Trimble, ArtsPath Roster Artist
Whether a student or an adult, many in society face physical and mental challenges, and professional fiber artist Sandy Trimble will show how the arts can be a most effective option in working and engaging with our challenged public.
2:00-3:00 p.m.: The Best Advocate for the Arts is You!
Jenny Hershour, Citizens for the Arts in Pennsylvania executive director, conducts an important all-conference session. In a time of turbulent budgets and legislative uncertainty, Jenny Hershour will explain why everyone who enjoys and values the arts needs to become an advocate, and offers tips on how to make your efforts the most effective.
3:00-3:30 p.m.: Wrap-Up and Call to Action
Hank Knerr, IUP Lively Arts Director, will lead the group in summarizing the day's activities, what you have gained from the experience, and what we all need to do for the next step that will help us "Gain With Less Pain."
* Act 48 Credit: This all-day conference has been approved for five hours of Act 48 credit available to school teachers and administrators. Participants must attend the entire conference to receive the credit. Required information will be submitted by ArtsPath to the Pennsylvania Council on the Arts, which will report the hours to the PDE Education Record System.