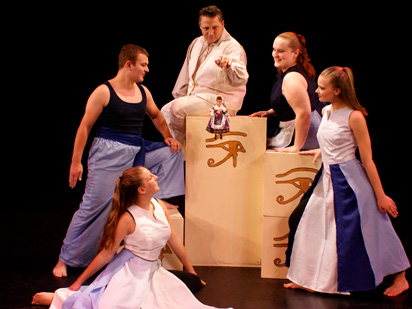 Alan Parsons Movement Project: The Human Situation
October 28, and 29, 2011 at 2:00 p.m.
October 30, 2011 at 2:00 p.m.
Zink Hall Dance Theater
This event is over.
Directed by Holly Boda-Sutton
Through movement, the IUP Dance Theater brings the powerful, poetic, and sometimes melancholic music of the Alan Parsons Project to the stage.
As the dancers bring you their fall concert, experience a new visual perspective of the metaphoric prose for which this British progressive rock band of the late-1970s is known.