Multiversity: IUP Faculty Artists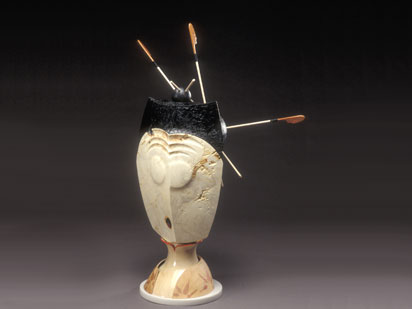 Multiversity: IUP Faculty Artists
February 11, 2012
University Museum, John Sutton Hall
Free Admission
This invitational exhibition will include recent works by current faculty members of the IUP Department of Art and Design.
The exhibit will represent a wide diversity of thought and media, including painting, three-dimensional work, and more. Included in the exhibit are works by Richard Ciganko, Ivan Fortushniak, Andrew Gillham, Lynda LaRoche, Steven Loar, Fuyuko Matsubara, Susan Palmisano, Penny Rode, Robert Sweeny, Kevin Turner, and others. Free Admission.
There will be a public reception held for this exhibit on February 11, 2012, from 6:00 to 8:30 p.m. in the University Museum. For further information, please call the University Museum at 724-357-2397.