History Alumnus Gresick Awarded Maryland Teacher of the Year
Posted on 8/11/20 3:47 PM
Matthew Gresick '02 was recently awarded the Gilder Lehrman Institute of American History 2020 History Teacher of the Year for Maryland.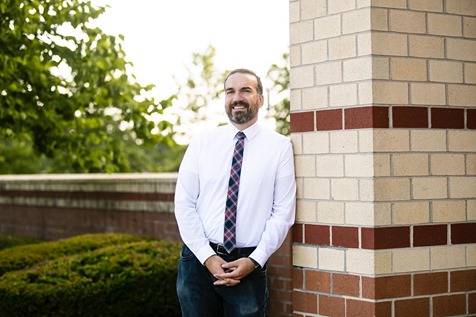 Gresick graduated with a BS in social studies education in 2002. He teaches at Reservoir High School in the Howard County Public School System. His curriculum has included US History, World History, AP Human Geography, Ancient History, American Government, Sociology, Leadership, and World Religions. Gresick student-taught at Westinghouse High School in Pittsburgh and Bishop Perowne High School in Worcester, England.
The Gilder Lehrman Institute Teacher of the Year Award is given annually to the educator who demonstrates a commitment to teaching American history, shows creativity and imagination in the classroom, and effectively uses documents, artifacts, historic sites, oral histories, and other primary sources to engage students. Gresick will now be eligible for the National History Teacher of the Year to be decided later this fall.
In a recent communication, Gresick said, "I have always been proud of my time at IUP as it prepared me to become the teacher that I am today."