Did you know that there are proven benefits to family meals, whether you are at home or with your college family? Eating together fosters a positive social network to discuss difficult topics and encourages health and wellness through good eating habits and physical activity.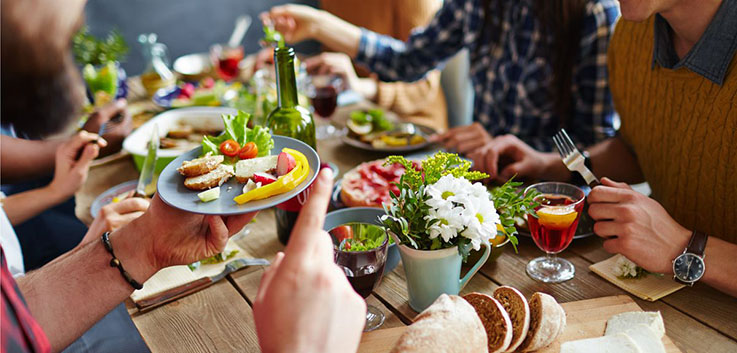 The Department of Food and Nutrition has partnered with Aramark to present the Healthy Family Meals Project. For four weeks, beginning the week of March 2, Community Nutrition students and dietetic interns will be sitting down for a family meal to talk to the IUP community about the following topics:
Week of March 2 - The Association of Food and Feelings
Week of March 16 - Portion Power
Week of March 23 - Dining Hall Labels and Campus Dish
Week of March 30 - Distracted Eating
There will be a seat for you at the large table in North Dining Hall each Tuesday, Wednesday, and Thursday from 5:30 to 6:30 p.m. Everyone is welcome, no sign-ups required! Look for the event representative near the cashier station to point you toward our family table. Students with meal plans or Flex can use that for their meal. Anyone without a meal plan, the meal is $10.24, paid to the Aramark cashier.
Hope to see you there!