Student Opportunities in Society for Human Resource Management
Graduate SHRM—Society for Human Resource Management, Indiana University of Pennsylvania, Chapter 5182
SHRM's Mission
SHRM serves the needs of the human resource management professional by providing the most essential and comprehensive set of resources available. In addition, the society is committed to advancing the human resource profession and the capabilities of all human resource professionals to ensure that HR is an essential and effective partner in developing and executing organizational strategy. Our primary purpose each year is to lead and encourage our members to develop themselves and those around them professionally by participating in the many community outreach programs and services we have pledged ourselves to be a part of both on and off campus.
Spring 2018 SHRM Officers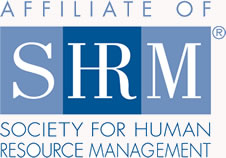 President:
Pasquale Defelice: P.F.DeFelice@iup.edu
Vice President:
Emily Blanchard: E.L.Blanchard@iup.edu
Treasurer:
Gabby Miller: G.L.Miller3@iup.edu
Secretary:
Hannah Ghrist: H.E.Ghrist@iup.edu
Awards Coordinator:
Social Secretary:
Jaime Rura: j.s.rura@iup.edu
Faculty Advisors
Scott Decker (s.e.decker@iup.edu), and Dennis Frketich (d.d.frketich@iup.edu)
For additional information regarding the IUP chapter of SHRM, please contact any faculty advisor.
Davis Hall, Room 410
570 South 11th Street
Indiana University of Pennsylvania
Indiana, PA 15705-1014
SHRM News
Merit Award
The Society for Human Resource Management in Alexandria, Virgina, recently bestowed the Superior Merit Award designation to the Employment and Labor Relations Student Chapter for an exceptional job of providing opportunities for growth and development to its student chapter members. This marks the eleventh year that the IUP SHRM chapter has achieved this award.
"SHRM is proud to recognize our Superior Merit and Merit Award winning student chapters. They have demonstrated leadership through their proven ability to serve the networking and educational needs of human resources students and to the advancement of the human resources profession," said Chuck Salvetti, SHRM's student programs manager.
The SHRM student chapter merit award program, which began in 1972, exists to develop more effective student chapters and to promote outstanding activities and projects by student chapters in four areas: basic student chapter requirements, chapter programming and professional development of members, support of the human resource profession, and partnership with SHRM.
Congratulations!
SHRM Links