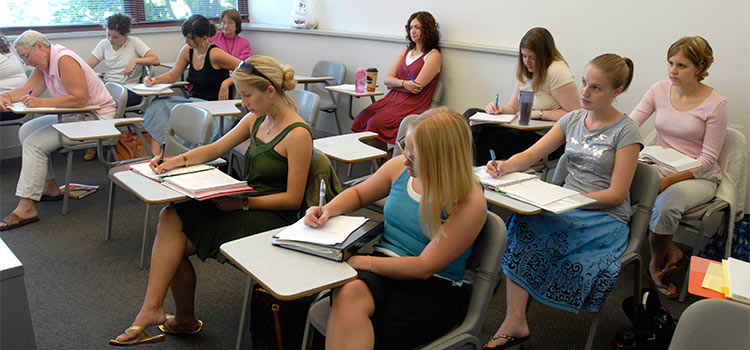 Prepare to Become a Behavior Analyst
The Behavior Analysis Certificate can help you advance your career and is a strong first step for those who want to become a behavior analyst.
This program prepares you for working in the mental health, education, or human services fields.
You'll take graduate-level classes from both the Department of Psychology and the Department of Communication Disorders, Special Education, and Disability Services.
Current IUP Graduate Students
As a graduate student in one of these two departments, you can strengthen your resume and sharpen your skills in applied behavior analysis by adding this certificate. If you choose, you can then pursue credentialing as a behavior analyst working in the mental health, education, or social services fields.
Those with a Bachelor's Degree
Our certificate is also a great fit for those with a bachelor's degree who want to advance their education and job possibilities.
This program is especially well suited to those who are working as mental health, education, and social services professionals.
Behavior Analysis Certificate Requirements
For more information, see the Graduate Catalog.
| Course Number | Course Name | Credits |
| --- | --- | --- |
| EDSP 576 | Foundations of Behavior Analysis | 3cr |
| EDSP 748 | Fundamentals of Behavior Change | 3cr |
| EDSP 758 | Advanced Behavioral Assessment and Intervention | 3cr |
| EDEX 750 | Assessment for Instructional Planning for Students with Autism and Spectrum Disorders | 3cr |
| EDEX 753 | Research Seminar in Special Education | 3cr |
| EDSP 911 | Legal and Ethical Principles in School Psychology | 3cr |
| | | 18cr |