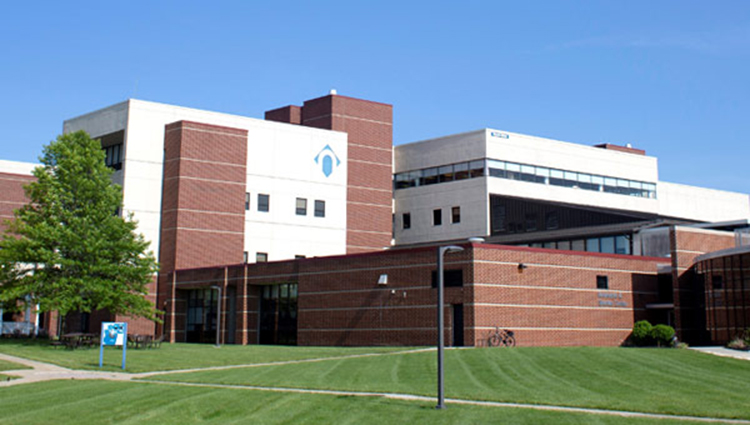 Northampton Community College is proud to be a part of the PA Community College Consortium Agreement. In addition to offering over 120 programs across three campuses, NCC is the most affordable Pennsylvania college for Northampton County residents and offers the largest private scholarship program of all community colleges in the state.
STEM-Related Programs
Previous Activities
To view current or upcoming activities, please visit the grants activities page.
Marketing
The admission departments at two NCC campuses hosted a breakfast meet and greet for local high school counselors. Information about the PC4A project, STEM programs, and paid internship opportunities was shared with all participants. Additionally, the promotional information was also shared with all faculty and the Student Life office. The project co-PI has also established monthly meetings with the associate VP of admission and enrollment to determine ways to increase enrollment in STEM programs.
Grant Management
A full-time STEM Student Success Specialist was hired to develop and implement recruitment and retention plans. The SSS will also track student academic performance, make tutoring referrals, plan and implement career awareness activities, and provide support for students transferring to four-year institutions. The SSS position was posted publicly on the NCC website; interviews began on December 19, 2022; and an offer was extended and accepted on January 4, 2023.  The SSS began employment on January 23, 2023.
Additionally, STEM faculty were identified and chosen to become part of the PC4A project. Each faculty member is an expert in their field, with disciplines in biology, math, engineering, and computer science. Selected faculty will work closely with the co-PI to determine plans for outreach, recruitment, and high school visits. Faculty will also be involved in the planning and offering of 2023 boot camps and workshops.
Project Co-PI
Farah Bennani
Inaugural STEM Dean

The PC4A Project is proudly funded by DoD STEM.
Visit dodstem.us to learn more about the work they are doing to inspire, cultivate, and develop exceptional STEM talent through a continuum of opportunities to enrich our current and future DoD workforce. 
Any opinions, findings, and conclusions or recommendations expressed in this material are those of the author(s) and do not necessarily reflect the views of the Office of Naval Research.