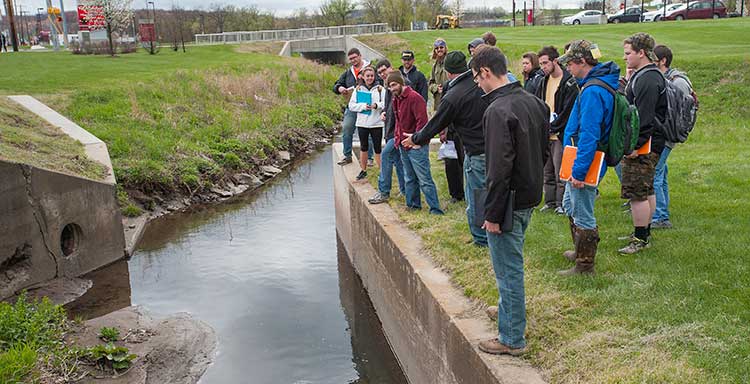 Students in a geography class investigate a drainage system.
Learn from the Experts
Our interdisciplinary environmental engineering major brings together faculty members from the departments of Biology, Chemistry, Computer Science, Geography, Geology, Environment, and Planning, Mathematics, Physics, and Safety Sciences. You'll learn from—and work side-by-side with—experts in every aspect of environmental science and technology.
Leading our environmental engineering faculty are Sajad Hamidi, Andrada Maicaneanu, and Hao Tang.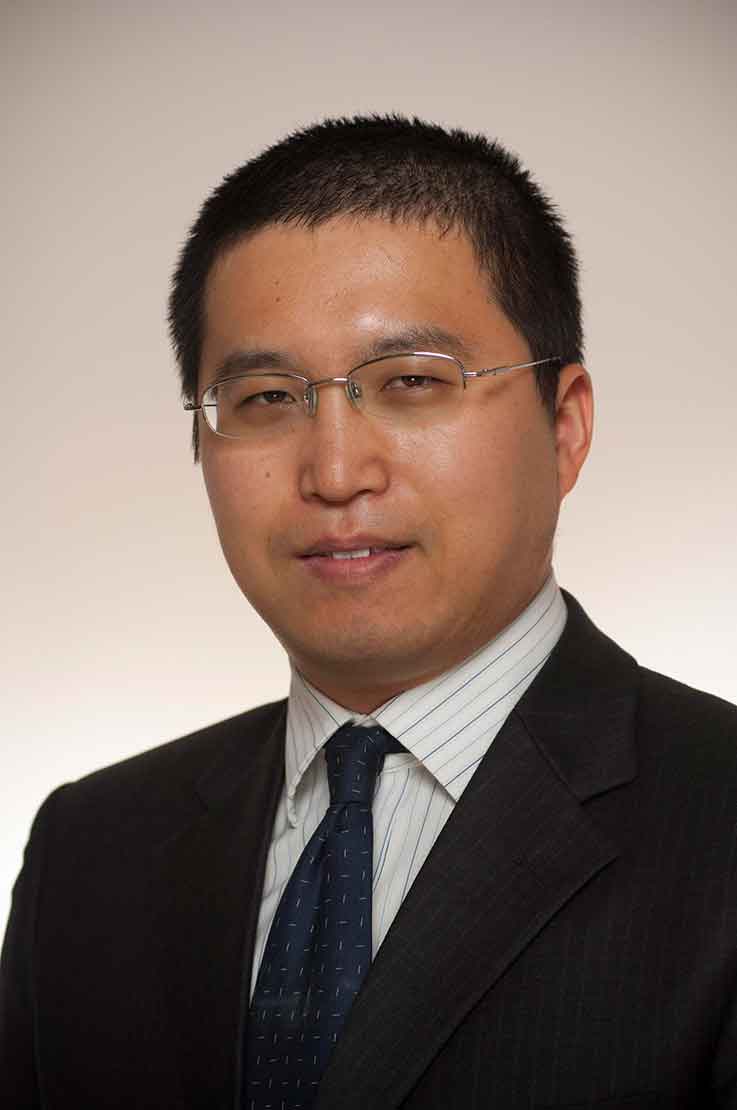 Professor Tang, Department of Chemistry, holds a doctorate in environmental engineering from Penn State University and is a registered professional environmental engineer. His research lab focuses on innovations in physical, chemical, and biological treatment processes for water and wastewater treatment.
Professor Maicaneanu, Department of Chemistry, holds a PhD degree from Cranfield University. Her research goal is to successfully use various materials for water and wastewater treatment using non-catalytic and catalytic processes.