Dennis A. Stover '76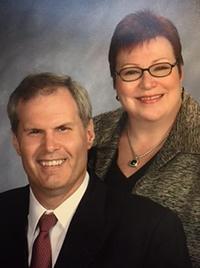 After graduating from Indiana University of Pennsylvania with a bachelor of science degree in business management, Dennis Stover earned a master of business administration degree from the University of Pittsburgh. Dennis is a certified public accountant and a certified cash manager.
After a short career in public accounting, Dennis began working at Mellon Bank, now BNY Mellon. Over the years Dennis worked in finance, cash management, network services, Mellon eCommerce, and ended his Mellon career as a first vice president in the Mellon Lab, a new business incubation unit. Launching a Health Savings Account product in the Mellon Lab led to a position as senior vice president and manager of Corporate Development at HealthEquity, Inc., an HSA startup business. Dennis also served as a faculty member at Robert Morris University in addition to teaching CPA exam review courses.
Dennis previously served on the Corporate Development Committee and Alumni Council at Indiana University of Pennsylvania. Dennis is past chair of the Finance Council and a past member of the Pastoral Council at Our Lady of Grace Parish. Dennis served as chair of the Our Lady of Grace Church Festival Committee and the Fish Fry Committee for many years. Now retired, Dennis assists, as a volunteer, with the management of the finances of Casa San Jose, a nonprofit that helps with immigrant settlement in the Pittsburgh area. In addition, Dennis started and continues to manage a furniture donation program for Casa San Jose which matches furniture donations with families in need along with establishing a food bank at Casa San Jose. Dennis is also a member of the National Campaign Cabinet for Indiana University of Pennsylvania.
Along with his wife, Regina, Dennis established endowed scholarship funds at the University of Pittsburgh, Indiana University of Pennsylvania, Carlow University, and Our Lady of Grace School. They have also funded a Business Speakers Series at Indiana University of Pennsylvania. Both Dennis and Regina strongly believe that their commitment to life-long learning has contributed significantly to their success and happiness. They are pleased to be able to help others achieve success.
Dennis is an ancient and modern history buff. He audits several college classes each year on a wide range of historical topics. Dennis and Regina travel extensively in the United States and Canada and have cruised to all seven continents.