Pitt Basketball Game Tickets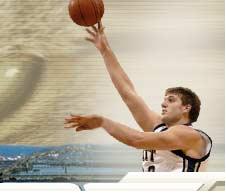 Four Club-Level Seats to Pitt Basketball Game and Parking Pass
(Non-Big East game)
Selection of preseason games to choose from will occur in the fall.
For the second consecutive year, the Pitt Basketball program was listed among the nation's top-twenty most valuable college basketball programs by Forbes magazine. Pitt was ranked number eighteen and was one of only three Big East schools to be listed among the top twenty. By reaching the NCAA Tournament in 2010, Pitt became one of only seven schools nationwide to reach the tournament in each of the last nine seasons.
Value: Approximately $500
Minimum Bid: $225
Minimum Bid Increments: $10
Donated by Terry Dunlap '81
The winning bidder will contact Terry at terrydunlap@msn.com for arrangements.