Mark Recchi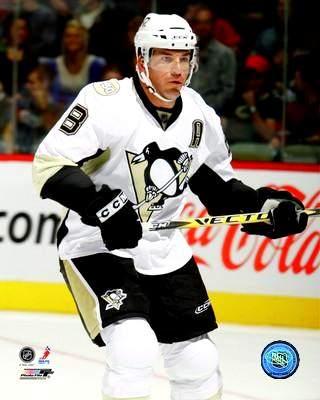 The "Recchin' Ball" Former Pittsburgh Penguins Player
8" 10" Picture
He was drafted by the Pittsburgh Penguins, first playing in the NHL in 1988, and was a key player on their Stanley Cup winning side in 1991. In August 2004, Recchi rejoined the Penguins as a free agent, signing a two-year contract with a two-way option for a third year. During the summer of 2007 off-season, Recchi re-signed with the Pittsburgh Penguins for a one-year contract.
Minimum Bid: $5
Minimum Bid Increments: $5
*2007 Official NHL Licensed/Photo File Inc.