Longue Vue Club
Lunch and Foursome w/Carts for Eighteen Holes of Golf

400 Longue Vue Drive
Verona, Pa. 15147
412-793-2375 (Pro Shop)
With stunning views of the Allegheny River Valley, Longue Vue is a premiere golf venue featuring a challenging Robert White-designed golf course with unique horticultural gardens and meticulously manicured fairways and greens.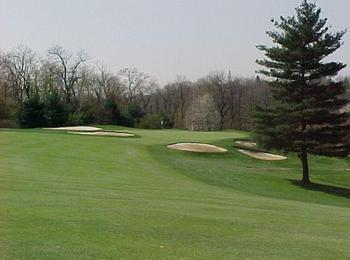 The Longue Vue Club golf course enjoys the reputation as being challenging, yet fair, with no two holes being similar. Punctuating the golfer's experience on this superbly conditioned course are sweeping vista views of the Allegheny River Valley, colorful flower beds, trees of every size and numerous species, and the more than occasional wildlife sightings. Championship tees play to 6,606 yards; the middle tees to 6,114, and the forward tees to 5,560.
In fall of 2001, a master plan commenced to return the course to the design of its original architect, Robert White. A new irrigation system was installed, ensuring members and guests of lush fairways and fast greens. Bunkers were also sculpted to closely resemble the original design.
Value: $850
Minimum Bid: $425
Minimum Bid Increment: $20