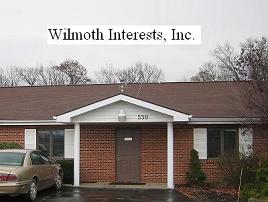 Wilmoth Interests is a family-owned drilling and exploration company in Marion Center, Pennsylvania. The company was founded in 1978 by Harry C. Wilmoth, Sr., who was president of Royal Oil and Gas in the 1950's and who enjoyed his work so much that he decided to start his own company. Today, the small independent oil and gas producer operates over 200 wells and has interest in 400 wells across the nation.

The Wilmoths, originally farmers from the area, have always had a positive relationship with the land that they cultivated, and Wilmoth Interests keeps that same mentality with the work that they do today. The oil and gas industry has always been looked at as a negative business and has always had a bad reputation. Wilmoth Interests is trying to change this perception by making sure they do not sully the land they drill by making sure the topography is put back in place once drilling is complete.

Although this industry has always been very volatile, the Wilmoths have been successful in keeping a good medium and a solid reputation with everyone they have done business. The future goal is to continue this trend and to follow their family philosophy of always doing business so that it is fair to all concerned.