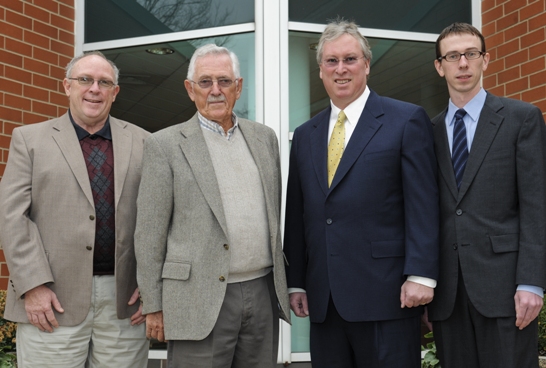 Richard, Chuck, Mark, and Ben Snyder

Snyder Associated Companies is a family-owned business headquartered in Kittanning, Pa., founded in 1941 by two brothers, Chuck and Elmer Snyder. The original entity was engaged in civil construction projects in west central Pennsylvania. Soon thereafter, when the World War II effort was gaining momentum, their endeavors turned toward coal mining, as there was a high demand at that time and both brothers had prior experience in this industry.

This would be the beginning of what would become a family-owned, multigenerational, multinational enterprise that is involved in various business sectors and has been successful for nearly seventy years.

Snyder Associated Companies is the holding company for several operating subsidiaries in the following sectors:

Mining
Oil and natural gas exploration and production
Manufacturing of cement and concrete products
Manufacturing of agricultural and biological products
Real estate
Major investor in a publicly traded national oil field service company
Major investor in a bank holding company
The holding company currently has multigenerational management ranging from the second generation through the fourth generation. Charles Snyder, Jr., of the second generation, currently serves as the holding company's chairman of the board.

The geographic footprint varies with each operating sector. The mining and oil and gas sectors operate exclusively in Western Pennsylvania, as does the manufacturing of the cement and concrete products. The agricultural and biological products company operates globally with ten facilities located in North America, Europe, South Africa, and Australia. The publicly traded oil field service company they are affiliated with is based out of Indiana, Pa., and has twenty-five service centers in many of the significant oil and natural gas producing regions of the United States. The bank holding company they are majority owners of is a community bank based in Armstrong County, Pennsylvania.

For more information, visit the Snyder Associated Companies website.