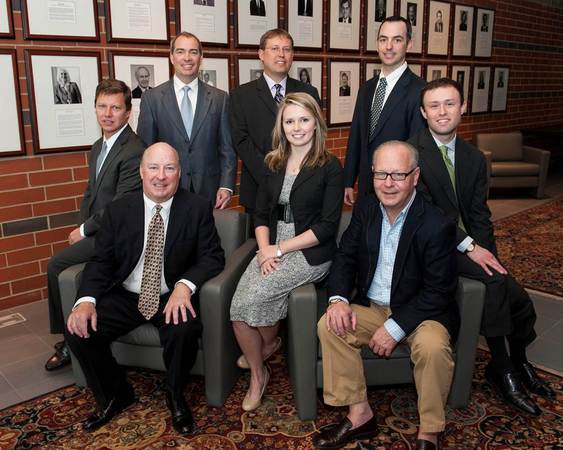 Sheetz, Inc. has grown from a single dairy store to a billion-dollar company ranked nationally on the Forbes list of "America's Largest Private Companies." As the company has grown, the Sheetz family's engagement with its more than 15,000 employees has remained a top priority. Sheetz has been named to the "Best Place to Work" list in each of the four states in its operating areas that participate in the competition: Pennsylvania, Virginia, North Carolina, and Ohio. The success of the company is a result of the family's commitment to customer service and its focus on innovation"to put Sheetz, as we know it today, out of business."

In 1952, Bob Sheetz purchased one of the father's underperforming dairy stores to open Sheetz Kwik Shopper in Altoona. Bob hired his brother, Steve, and together they achieved Bob's goal of opening 100 stores. Over the years, more family members brought their talents to the group, strengthening the brand and growing the company far beyond Altoona. Brothers Joe, Louie, and Charlie, as well as Bob's son, Stan, helped Bob and Steve to reinvent Sheetz, developing a state-of-the-art retail gasoline design that is bold, bright, and customer friendly; offering fresh Made-to-Order food and touch-screen ordering; and vertically integrating the business with their own fuel-hauling company, Distribution Center and Sheetz Brothers Kitchen. Each of those innovations was rooted in the family's commitment to "Total Customer Focus" and its desire to push the boundaries of the business. Stan served as the president/CEO of Sheetz until October 2013, and Louie is the executive vice president of Marketing. Steve is chairman of the board.

As children, the Sheetz brothers were influenced by their parents to reach out to others in need. When Bob started the company, he knew that sharing those values with his employees was the key to building a strong brandone that his employees could be proud of and one that his customers could trust to be there when needed. Sheetz Family Charities includes the Big Joe Scholarship, which awards scholarships to employees and children of employees and honors Joe M. Sheetz, who died in 2006, and For the Kidz, a program that has raised more than $6 million and helped more than 45,000 children to receive clothes, toys, and other necessities during the holiday season. Sheetz is also deeply involved with the Special Olympics and the Make-A-Wish Foundation.

Those family and business values continue with the second and third generations who have joined the business. Joe M.'s sons, Joe and Travis, have each been with Sheetz more than 20 years. Joe is the executive vice president of Finance and became the CEO in October 2013. Travis is the executive vice president of Operations. Joe M.'s daughter Ashley is the social media coordinator in Brand Development. Adam Sheetz, Stan's son and Bob's grandson, is the director of Regional Operations. Ryan, Louie's son, is the director of Brand Development. Today, Sheetz has more than 15,000 employees and 440 stores.