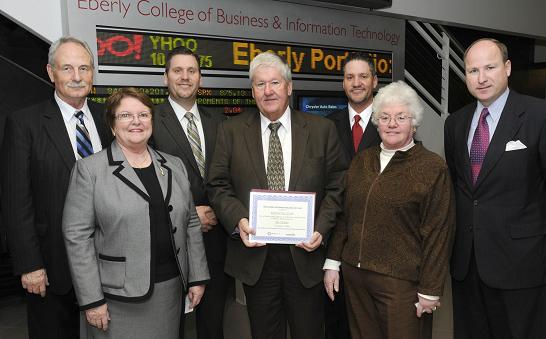 Keystone Foam was started by Jerry Quinn 30 years ago to fabricate polyurethane foam in a variety of sizes, shapes, and colors to meet the needs of American manufacturers, including furniture and bedding, recreational vehicles, medical equipment, and packaging for starters. The Derry Township company produces no retail products, but sends its delivery trucks all across the USA.

It is definitely a family corporation: son Brian is in charge of sales; daughter Alecia Wengert is vice president of Administration; son Jeep is in charge of manufacturing; and Jerry's wife, Karen, is secretary/treasurer of the corporation.

August 2, 2007, was a bad day at the Keystone Foam Corporation on Route 982, a few miles east of Bradenville, when fire suddenly erupted in mid-morning and swiftly engulfed the whole building. Despite the speedy arrival of volunteer firemen, the fabricated foam rubber assembly and cutting plant was totally destroyed. Fortunately, thanks to the plant's safety training, all employees left the doomed structure and there were no injuries, although several volunteer firemen required treatment for heat exhaustion.

Three days later, Jerry Quinn, president of Keystone Foam, was pleased to report the company was back in business. Fortunately, customer data was properly secured so Keystone Foam retained information on how each customer's parts are cut and prepared. Quinn credits suppliers, relatives, employees, and good friends for pitching in to help Keystone Foam resume fabrication of customer orders less than a week later. Only 13 days after the disastrous fire, Brian Quinn, vice president of sales, sent a letter to customers announcing the shipment of the first truckload of foam fabricated by Keystone employees, as the workforce was back on the job filling customer orders. One reason for the quick recovery was that Keystone Foam promptly purchased the former Foamex plant, one mile north of the original factory, and within one week after the fire was cleaning up the empty building and installing production equipment.

The company's remarkable recovery after the disastrous fire reflects the loyalty of customers, business associates, friends, and employees who all cooperated to help Keystone Foam get back to work.