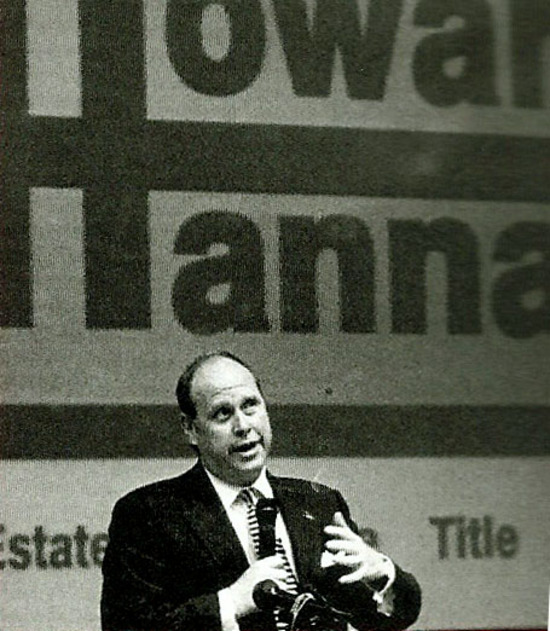 Hanna Family, Pittsburgh, PA

Howard and Anne Hanna opened the first Howard Hanna office in Shadyside, PA in 1957. Still family-owned and headquartered in Pittsburgh, PA, Howard Hanna Real Estate, the fourth-largest real estate company in the United States,is a privately held company with four generations of the Hanna family involved today.

The company specializes in residential, commercial, mortgage, title, and insurance brokerage services. It delivers quality services through its 167 offices across Pennsylvania, Ohio, Virginia, Michigan, New York, West Virginia, North Carolina, and Maryland and has more than 5,000 sales associates and staff.

Howard W. "Hoddy" Hanna III is the current CEO of Howard Hanna Real Estate. His innovation in the industry is well known. He has always been known as the idea man, brimming with energy and charisma. Under his leadership, Howard Hanna Real Estate Services was among the first in the country to launch a weekly television program showcasing homes listed for sale with Howard Hanna, which brought a new dimension to home buying and selling.

Information from Howard Hanna Real Estate Services and Morgantown Real Estate.