The Delaney Automotive Group was honored with the Distinguished Family Business Award by the Indiana University of Pennsylvania Center for Family Business, at the annual awards ceremony on Sept. 26.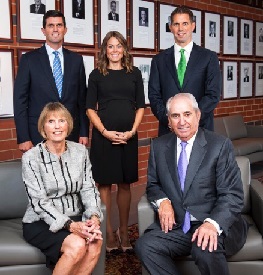 Jack and Susan (Snell) Delaney opened Delaney Chevrolet in downtown Indiana on July 19, 1971. Since then, the business has grown to include several more locations in Indiana, including Hyundai and Subaru franchises in White Township. The Delaney family also purchased a Chevrolet dealership in Greensburg, in 1983, and converted it into one of its own, and later added Nissan and Volvo to its inventory.
The original Delaney Chevrolet business opened with five employees. As of this year, the group of businesses employs more than 360 people across its locations.
The Delaneys have three children, sons Jack, president of Delaney Automotive Group; and Tom, president of Star Chevrolet; and daughter Beth, an attorney living in Philadelphia. They have six grandchildren, with a seventh on the way. Susan Delaney is a 1964 graduate of IUP.
Jack and Susan have been active supporters of IUP students and athletics throughout the years. Susan has been a longtime member of the IUP Council of Trustees.
A tree is dedicated with a permanent plaque and installed in the Allegheny Arboretum at IUP in the family's honor.