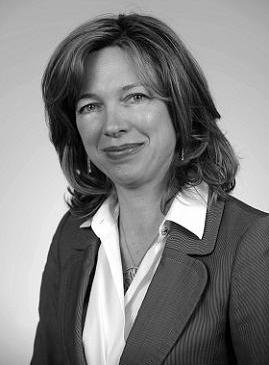 CFA, Partner

HT Capital Advisors, LLC

Ms. Mauchant has spent her entire professional career in the field of finance, working for and with some of the top international companies. Currently, Ms. Mauchant is a partner in the middle market investment bank HT Capital Advisors, LLC, where she heads up the firm's asset management activity and has overall responsibility for all cross-border new business activity.

Before joining HT Capital Advisors in 1999, Ms. Mauchant worked for Schroders, a U.K.-based merchant bank, as a vice president in their Structured Investments group. There, she was responsible for developing a global clientele of portfolio managers and corporations needing equity and credit derivatives. Her role also entailed the purchase of distressed financial assets from European-based institutions. Prior to joining Schroders, Ms. Mauchant spent seven years with Generale Bank, the largest Belgian Bank, now part of the Fortis group. Leading one of three teams, she was responsible for marketing the services of the bank to U.S.-based multinational corporations. Transactions included acquisition financing, leveraged buyouts, asset based financing, and general corporate needs. Her responsibilities also included the analysis and valuation of companies and projects. Prior to her joining Generale Bank, Ms. Mauchant was working for Banque Nationale de Paris, a French bank, as a credit analyst covering European companies.

In addition to her responsibilities at HT Capital, Ms. Mauchant maintains an active role in various not-for-profit and civic groups. She currently volunteers and serves as a trustee at the Lyce Franais de New York, a leading French-American K-12 school in the United States, and was chairperson for the school's investment committee.

Ms. Mauchant received her graduate degree from the Institut Commercial de Nancy (France) and holds a Master of Business Administration from Indiana University of Pennsylvania. She also is a chartered financial analyst. She is a member of theNew York Society of Security Analysts and the Financial Woman's Association.

Inducted Spring 2011