Professor Martha Ann Armstrong
Leading parallel careers as an IUP business professor and an accountant, Martha Ann Armstrong practices what she preaches.
From "out in the sticks" nine miles from Punxsutawney, Armstrong found two jobs that complement each other and fit her practical personality.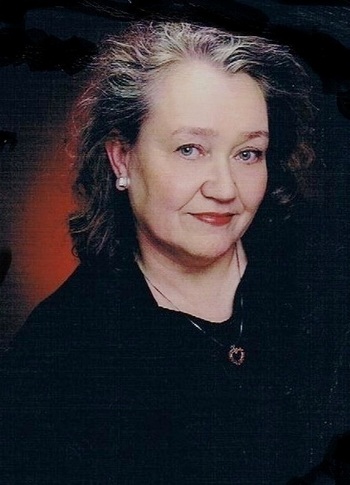 After graduating from Punxsutawney Area High School, Armstrong spent a year and a half at the University of Pennsylvania for nursing before deciding that it was not for her. From there, she transferred to IUP without a specific objective. After encountering her first accounting professor at IUP, Mark Plivelic, she found her niche.
"When I got into accounting," she said with satisfaction, "I decided this is me."
Armstrong's graduation plans took a detour when she got married and moved to Ohio. However, she completed her business education degree at Kent State University in 1972. Later, she returned to IUP and completed her master's degree in 1983 while working full time at an accounting firm. From there, she began teaching at the Punxsutawney campus while continuing to work full time at an accounting firm. And so, her parallel career began with some years spent mostly teaching while other years, she spent mostly practicing accounting.
"Having taught at Punxsutawney, it's been very rewarding to have had a lot of local people as my students, and now they are pursuing accounting careers and business careers of their own still in Punxsy," she said. "I see them all the timethe controller at the hospital, the man that owns the jewelry store, colleagues at my office. There are people everywhere that were my former students, and that's been very rewarding."
Even though she works two jobs, it doesn't feel like work to Armstrong.
"I never thought, I'm going to work,'" she explained. "I'm either going to school or the office. I like everything I do."
Having two careers has also been beneficial for her students as well as her clients.
"I found that my students like it that I have done this practical business work because I bring in elements of it all the time to my class, and I find that my clients like it that I've been teaching here too," Armstrong said.
Armstrong has been teaching at IUP since 1979. She has been a full-time professor for the past six or seven years and recently has cut back on the extra accounting that she does.
As president of the Punxsutawney Area Historicaland Genealogical Society, a 400-member organization with volunteers numbering almost 100, she is also very active in her community. She volunteers her time for the organization by overseeing newsletters, writing monthly articles in the newspaper, and performing a range of management functions.
"It's like having a second job," she explained.
Or a third.
Armstrong certainly enjoys keeping herself busy. She belongs to the garden club, the career women's club, and she is very involved with her church, where she is an officer, a teacher, and the organist.
In her spare time from all of her activities, she enjoys needlework, computer work, and digging into her family history with Ancestry.com.
"On Ancestry.com, I was tracing some information on behalf of my daughter," Armstrong said. "Her husband's family emigrated from Italy, and I found passport photos that they didn't even know existed. That was very interesting."
Armstrong has two daughters who are 38 and 33 years old.
"I used to like to say I have a starving artist and a street corner musician," she said with a laugh referring to her daughter with degrees in fine arts and art education and her other daughter with a doctorate in music performance/clarinet.
Both children have followed in their mother's footsteps as teachers. Armstrong recalled drawing inspiration for her career and her life from her own mother, who is now 98.
"She's a very practical person and always has good ideas on how to get things done."
Armstrong also counts her father and her first accounting professor among those who have influenced her the most, because they were of the mindset that "if you can't do things the right way, then it's not worth the effort."
Armstrong said she is very happy with her career path and her life. She wants people to know that she is by choice continuing to live in the area where she grew up.
"I like it here. We chose to come back here, and I find this a nice general area in which to live. I really like working at IUP. I am friends with all my colleagues and I enjoy the interaction we have here."
Abbey Zelko