Professor Azad Ali
"My teaching philosophy is to put the students at the center stage. Because it is all about the students. Students make the difference. The students make me want to be at this job."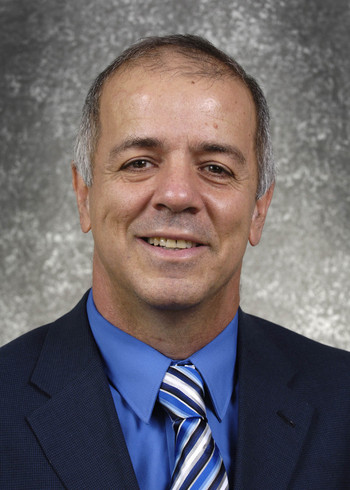 Dr. Azad Ali began his teaching career in a part-time position at the Community College of Allegheny County. The holder of a bachelor's in business administration from the University of Baghdad and two master's degrees from the University of Pittsburgh and Robert Morris University worked as an auditor before making the switch to information technology.
Following nine years teaching at Butler Community College, Ali finished his doctorate in information systems and communications from Robert Morris University.
"I loved the environment," he said. "I loved the teaching job. I loved the students. I got my doctorate degree and looked for jobs at an institution, and I got this job at IUP. I like it a lot."
The opportunities for research and service provided by IUP are also large parts of Ali's time. He, in his Capstone BTST 480 course, works with the students on service-learning projects.
"I try to get them involved," he said. "My students provide technology services to nonprofit organizations in the Indiana Country area. Right now we are working on six projects this semester. I try to get them the opportunity to learn, but at the same time provide service to the community."
When it comes to research, Ali enjoys studying the social isolation of doctoral programs. His research on the subject earned him a Best Paper Award in 2007. He has a project in the works relating to the subject which focuses on the role of faculty in minimizing social isolation in doctoral programs.
"I love research," Ali said. "I love writing. I'm grateful for the opportunity that Eberly offered me for research."
Outside of the office Ali runs, bikes, and spends time with his family. Ali and his wife have a five-year-old daughter and, at the end of June, are expecting another baby girl.
"I'm grateful for the opportunity, and I look forward to more teaching, more research, and more service."
By Alycia King