Herbarium News and Projects
1. Inventory of the Main Collection
Starting January 2015 we began inventorying and entering label data for each specimen into a herbarium database. We estimate the Main Collection contains approximately 10,000 specimens mostly native to western Pennsylvania and occupies 10 herbarium cabinets. We will continue to update our progress below as this project moves forward
Progress as of March 2021

Specimens entered: 9,271
Cabinets resealed: 9 of 10
100% complete
2. Creation of Honduras Collection
Lilian Ferrufino (Herbarium director) at Universidad Nacional Autnoma de Honduras has shipped specimens to us for inclusion in our plant collection. Specimens arrived dried and pressed, identified with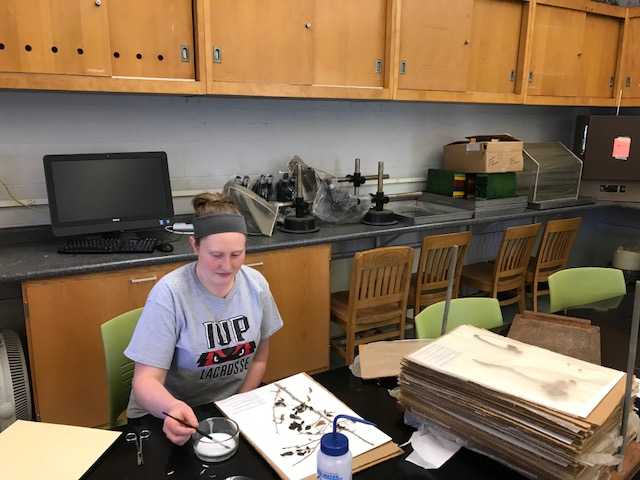 collection information. This project will involve mounting specimens, accessioning them into the collection, and digitizing the specimens.
Progress as of March 2021

All specimens have been mounted
Inventory has begun
3. Digitizing collections
The ultimate goal with all this work is to increase access to the A. G. Shields Herbarium by making the collection available online. We will begin digitizing the entire collection and make them available for use on the web.
Progress as of March 2021