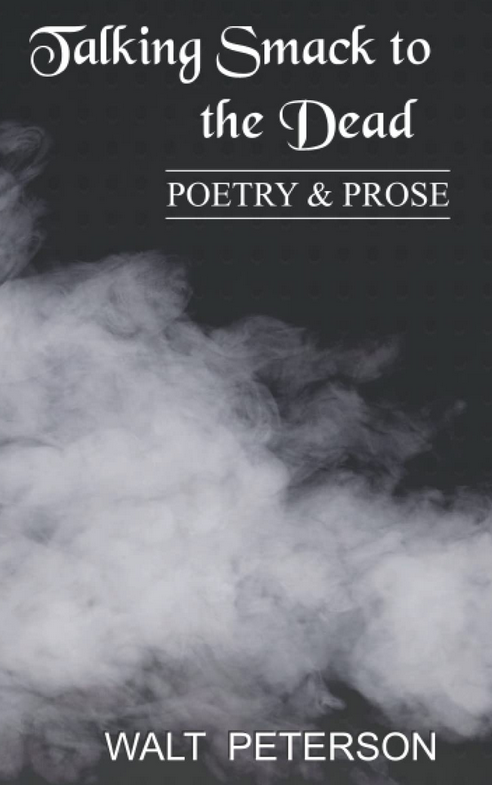 Writer and teaching artist with the Arts-in-Education program ArtsPath at Indiana University of Pennsylvania, Walt Peterson, recently released a new book of poetry and prose titled, Talking Smack to the Dead.
Jan Beatty, professor of English at Carlow University and author of The Body Wars, Jackknife: New and Selected Poems (2018 Paterson Prize winner), and American Bastard (2019 Red Hen nonfiction Award), writes in the University of Pittsburgh Press, "Talking Smack to the Dead by Walt Peterson runs low and hot through the land of adrenalin. These are hemi-powered poems, lines of tripped-out rhythms…. stainless saddle tanks/fill with diesel fuel and chrome exhausts stacks blur with the heat of the nights' passage…..  Peterson writes the memorial 'Shanksville' running high-throttle emotion into restless heart, delivering us to wild tenderness."
It has also been described as, "a shot-gun seat ride to the tragedy of Flight 93 and beyond with James Dean, the muse-Euterpe, a red-neck driving a Dodge Hemi pickup, Donna Mae and others."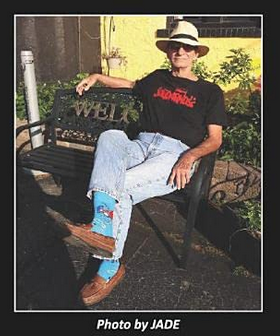 Walt Peterson began his teaching/writing career in Teacher Corps in West Virginia and, during his tenure with the Pittsburgh Public Schools, he became a Fellow of the National Writing Project through the University of Pittsburgh and the Western Pennsylvania Writing Project, then a rostered teaching artist through with the Pennsylvania Council on the Arts through the ArtsPath Arts-in-Education program at Indiana University of Pennsylvania
His teaching is grounded in the Writing Process, Writing Across the Curriculum, and the Common Core standards. His students, even before the National Writing Project experience, published their work on the classroom level and beyond. He has edited numerous anthologies for students both young and adult.
Says Peterson, "If product is the goal of industry, I think process is the most important element in Art and Arts Education. To get kids (and teachers, too) writing and dreaming and listening and being frustrated and meeting language-based experience is both exhilarating and humbling. It leads the participants to self-knowledge and knowledge of others in our society. I'd love to see an education mileu where one can spend as much time and money on the arts as, say, football. Now, that's a subversive thought. The Arts can do that to you!"
His own writing merited the Acorn-Rukeyser Poetry Prize in 1998 for In the Waiting Room of the Speedy Muffler King. He also won the Gribble Press Award for the short fiction collection Depth-of-Field, about which the nationally known fiction writer Stuart Dybek commented, "I like them all. There's a surprise in each (story) like the little metafiction move in Music,' the way history enters memory in the last piece (What He Remembers'), etc. And the sentence writing sings."
Other collections of poetry include Rebuilding the Porch (Nightshade Press, 1990) and Image/Song (Seton Hill University, 1994). He has also collaborated with sculptor James Shipman.
Walt is currently a consultant for the Western Pennsylvania Writing Project and the International Poetry Forum. He frequently does volunteer work and enjoys restoring rusty British sports cars and sailing. He has helped raise two sons, Kevin and Eric.
Talking Smack to the Dead is available directly from Walt for $18 (includes S&H) by contacting him at 412-422-8129, or at wjp1123@yahoo.com, in person from the Artists Hand Gallery & Espresso Bar in Indiana, PA, or from most online sites.
ArtsPath is one of 14 organizations in the Commonwealth of Pennsylvania that partner with the Pennsylvania Council on the Arts to provide arts-in-education services throughout an assigned geographic region. For more information on ArtsPath artist residencies, contact the Coordinator for Arts-in-Education Services, Jeff Wacker, at 724-357-4565, or at jwacker@iup.edu.