Melissa Davenport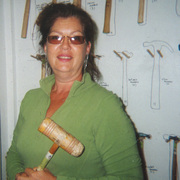 Visual Arts Metal
Home Partner: Southern Alleghenies Museum of Art
Email: melissajoydavenport@gmail.com
Phone:724-887-4167
View Melissa's gallery

Artist Bio

She has been a lifelong self-taught artist working with many mediums. While teaching many diverse groups, she became a Pennsylvania Council Rostered artist in 2002. Her primary medium, metal, incorporates vocabulary, history, science, and physics as well as life skills and critical thinking.

Although she has experience working with students from all ages, she prefers fifth grade and older, as metal can sometimes be challenging, but rewarding as well. She can tailor any lesson plan to fit within a classroom, or organization's objectives. She has worked with at-risk youth as well as the learning disabled.

There are many things to be learned from making art. Some are obvious, but other lessons are multilayered or hidden. As projects progress, these lessons can be discovered within each individual through the artistic process which naturally enhances learning.

Statement by Artist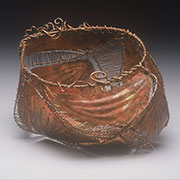 "I believe that anyone can create art, regardless of any physical, mental or social barriers.

"I enjoy the close relationships between history, science, art, and helping people become aware that through artmaking one can traverse boundaries. My residencies are adaptable to many different groups of people and their skill levels and concerns. From learning how to create detailed pieces of jewelry to large metal sculpture, I aim to reconnect students within their current curriculum in a new light. In one of my residencies with students studying North American Indians, we created a Totem pole out of metal shapes, wood, and paint. Fusing their studies of Native American culture with their individual beliefs, students represented their current world with animals and symbols by their design. It is always my goal to help people to learn to use their imagination and find their own talents and self confidence."
~Melissa Davenport