Linda Van Gehuchten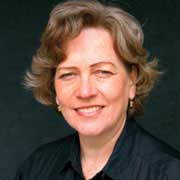 Crafts Woodworker
Home Partner: ArtsPath
E-mail: vangehawk@gmail.com
Phone: 724-295-9112
View Linda's gallery
View Linda's website

Artist Bio:

Linda's career in the woodturning business began in 1972 when a floor lamp that she turned was accepted into the Mint Biannual Exhibition in Charlotte, North Carolina. She graduated with a BFA from Virginia Commonwealth University in 1973 majoring in crafts and specializing in furniture design and experimental materials.

She has owned several of her own woodworking shops in the United States and Venezuela designing and making custom furniture. She has also done a wide variety of woodworking and turning demonstrations and exhibitions in Spanish and English in Venezuela, Mexico, and the United States. Linda has also served as a juror for numerous festival and exhibitions such as the Three Rivers Arts Festival, Craftsmen's Guild of Pittsburgh, and the American Craft Council in the wood category. She recently could be found curating such shows as "From Sea to Odyssey," "Put a Lid on It," and "re-TURN to the Land of Oz" for the American Association of Woodturners. She has been a member of Turners Anonymous (affiliated to the American Association of Wood Turners), and was later elected to the board of the American Association of Woodturners.

Statement by Artist: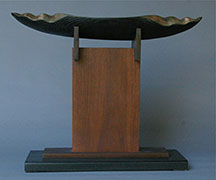 "I am a working studio artist working in wood.

"I create my work using different species of wood out of boards, logs, burls, veneers, and recycled woodfrom making formal furniture pieces to accessories made from sometimes discarded wood or logs. I especially enjoy working on the lathe turning wooden objects and sculptures."
~Linda Van Gehuchten