Certificates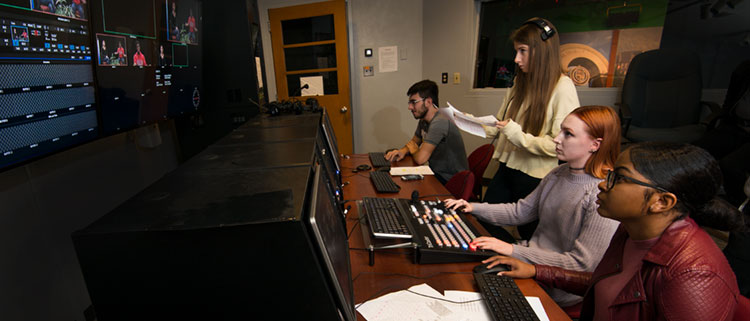 Regardless of where you are on your career path, pursuing a certificate lets you develop a deeper understanding of topics relevant to your field and learn critical skills for success.
Fur current students, IUP offers numerous certificates you can pursue in addition to your degree.
For those already in the workforce, our certificate programs can help you build a specific skill set that will allow you to expand the opportunities available in your current career or grow into a new career/field.
Use the index below to locate information about a particular certificate.You can review the requirements for a certificate in the online Undergraduate Catalog.
For Current Students
Students interested in declaring a certificate should contact the academic department that offers the certificate. The department will be able to guide you on the application process and requirements for each certificate, as they can vary. Below is a complete list of certificates offered at IUP.
Once an application has been completed, reviewed, and approved, the department will contact the Registrar's Office to have the certificate noted on your transcript record.
For Non-Students
You don't have to be an IUP student to have access to an IUP education. There is a wide range of learning opportunities available for non-degree seekers. See the list below for certificates available to non-students.
Ready to learn more?
Certificates by College
College of Business

| Certificate | Department |
| --- | --- |
| Digital Marketing Certificate | Marketing |
Kopchick College of Natural Sciences and Mathematics

| Certificate | Department |
| --- | --- |
| Cultural Competencies Certificate | Anthropology |
| Cell and Molecular Biology | Biology |
| Geospatial Intelligence Analysis, Undergraduate Certificate | Geography, Geology, Environment, and Planning |
| Military Geographic Competencies Certificate | Geography, Geology, Environment, and Planning |
| Unmanned Aerial Systems Science and Applications | Geography, Geology, Environment, and Planning |
| Secondary Science Education | Kopchick College of Natural Sciences and Mathematics |
| Water Resources and Watershed Management | Kopchick College of Natural Sciences and Mathematics |
| Child and Adult Advocacy Studies | Psychology |