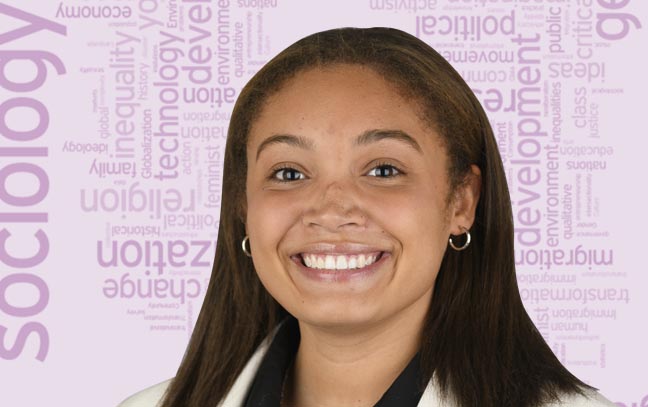 Make an Impact and Improve the Greater Social Good
You aspire to be both a scholar exploring how to bring about a better society and a working professional ready to roll up your sleeves and advocate for social justice.
The Sociology, MA, program is designed for people like you, who want more out of their career and the opportunity to contribute to the greater social good. In this program, you'll refine your skills in critical thinking, problem-solving, and working with diverse groups of people. You'll be ready to help address society's most pressing issues and challenges.
Your coursework will focus on mastering sociological theories, methods, and analysis. During the program, you'll benefit from dedicated faculty who are ready to:
Assist you with research topics and skills
Develop your professional and social networks
Mentor and advise you as you advance in your work
The Sociology, MA, is a 37-credit program offered through evening-only classes.
Imagine Your Future
With a degree in sociology, you have many options for pursing your career goals, across many fields and industries. After graduating, you will be ready to pursue opportunities in areas including the following.
If you want to continue your formal education, you will be prepared to pursue a doctoral degree.
Advocacy
Human resources
Management
Research
Full Academic Catalog Listing
The course catalog is the official reference for all our degree and course offerings. Check it out for a full listing of the classes available and requirements for this degree.