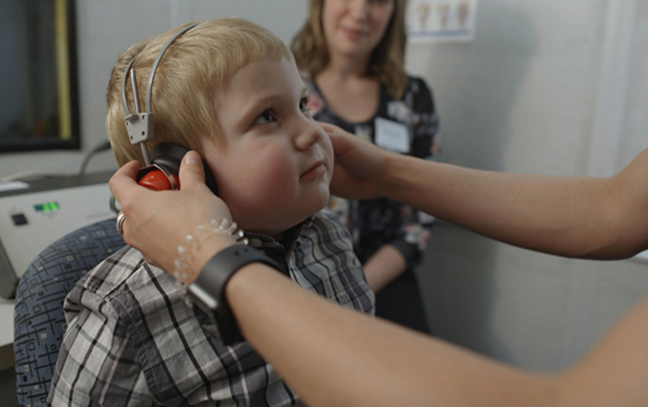 Rise to the Challenge for a More Inclusive World
Please note, this program is no longer accepting new students.
You want to work with individuals with special needs and help them become more independent and confident in their abilities. IUP's Disability Services BS degree program will prepare you for a fulfilling career in this in-demand industry.
You'll make a real difference in the lives of students and clients with special needs by working with them to improve their quality of life. You'll
Help with early intervention.
Provide in-school assistance.
Assist with vocational and employment-related agencies.
Individuals with special needs face what's often an intimidating task—the transition from high school to working in the community. Your studies will focus on how to help your students and clients make this transition as smoothly as possible.
More than 20 electives—letting you add a minor or additional certifications—will help you plan for graduate study or find the human services job you want.
As a disability services major, you'll be prepared for jobs supporting individuals with disabilities. If you want to be involved with special populations but aren't interested in getting a teaching certificate, this program is right for you.
Imagine Your Future
When you graduate with a bachelor in disability services from IUP, you'll be qualified to work with disabled individuals in many ways other than as a classroom instructor. You can pursue jobs at a wide variety of human services agencies and help individuals of all ages in different types of environments:
Early Head Start or Head Start/Early Intervention services
Community guidance centers, serving as a support coordinator
Student affairs in higher education, providing university-level support for individuals in need of accommodations
You'll also be ready for the many nonteaching jobs available in public and private schools.
If you're interested in graduate school, IUP's Disability Services program will give you the background for graduate study in related fields, such as:
Community counseling
Deaf studies
Early intervention
Educational and school psychology
Rehabilitation counseling
Student affairs in higher learning
Dual Bachelor
'

s Degree

You might consider adding disability services as a second major. This can support your career goals if you're majoring in a complementary academic discipline.
Classes and Requirements
IUP's Disability Services BS program provides a multidisciplinary approach, giving you the education to support individuals with disabilities in different settings.
Informed Learners
You'll be encouraged to not only learn core concepts but also to connect theory and practice so you're ready to use what you learn. Classes will prepare you for both rural and urban encounters. In your senior year, you'll complete an internship in a real-world setting.
Empowered Learners
Your professors will guide you to become a critical thinker who applies intellectual curiosity, mental agility, and thoughtful creativity in your studies.
You'll have experiences and observations that will prepare you to manage or create change that contributes to the health and self-direction of disabled individuals. You'll learn to communicate effectively and become a skilled problem solver in diverse settings. And you'll apply what you learn in class to:
Combine instructional and field-approved assistive technologies.
Develop reading, writing, speaking, and listening skills and use them in your classes.
Transform what you

'

ve learned into appropriate community-based interventions.
Use data to reflect on and improve the effectiveness of interventions.
Responsible Learners
You'll become a conscientious learner with a deep sense of social responsibility and ethical awareness. You'll achieve this by:
Dedicating yourself to academic excellence by completing coursework and being self-reflective.
Participating in volunteer activities and positive community interactions.
Behaving professionally—meeting the policies, procedures, and guidelines of your employer.
Providing positive and productive experiences for all individuals with diverse learning needs.
Practicing academic integrity and producing appropriately cited coursework.
Full Academic Catalog Listing
The course catalog is the official reference for all our degree and course offerings. Check it out for a full listing of the classes available and requirements for this degree.
Double Major Opportunities
A double major can give you a more diverse skill set and higher earning potential after you graduate. Other IUP majors that fit well as a dual degree with disability services are:
Human Development and Family Science
Sociology
Any education degree
After completing 150 credits, you'll be awarded a dual bachelor's degree.
The disability services program also gives you the flexibility to pursue minors and additional certifications. You can choose from 21 or 22 different elective courses.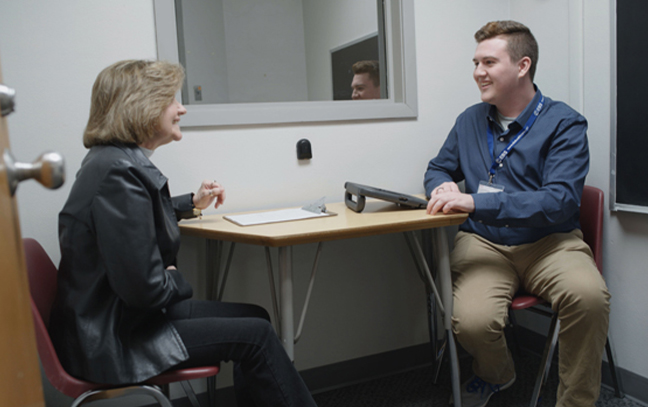 Disability Awareness Resource Room
It can be very rewarding to collaborate with individuals who have special needs—you learn about diversity and inclusion through their experiences and perspectives on life.
The Disability Awareness Resource Room provides a space where students can learn together. You can find out about different kinds of disabilities. You also can discover how to:
Previous disability services majors applied for and received grants to create the Disability Awareness Resource Room.
Whether or not you have a disability, the resource room gives you access to varied resources and assistive technology tools.
For information, contact Professor Annah L. Hill (a.l.hill@iup.edu), program director for disability resources.
Student Organizations to Consider
Disability Services Program Facebook Page
Check out the IUP Disability Services Program Facebook page, maintained by current students and graduates. This is an active page where you can see what information they have to share about activities, events, and celebrations of success.