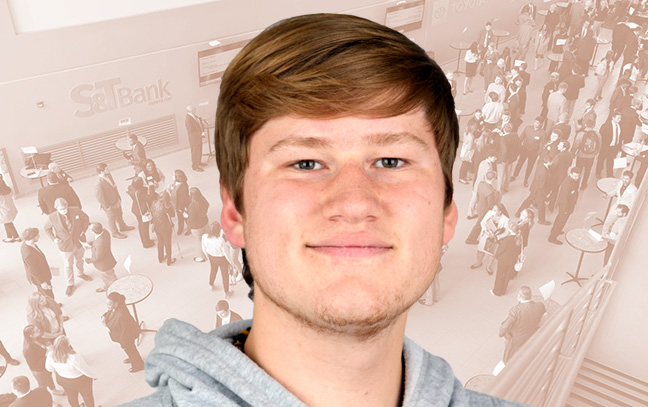 Lead the Way as a Teacher with a BSEd in Business Education
Cutting-edge technology and how it functions and enhances the classroom is at the heart of modern education. If you're wanting to teach in this high-tech setting, IUP's BSEd in Business Education program will prepare you to lead the way for the future business and computer leaders of tomorrow.
IUP's program is also dedicated to helping you become qualified as a certified instructor with a Business, Computer, and Information Technology certificate. So whether you're teaching preschoolers or high school seniors, you'll be ready to guide state-of-the-art classrooms and respond to your students' ever-changing needs. 
What You'll Learn in the Business Education Major
At IUP, you'll gain a thorough understanding of the skills you'll need in the job market, like:
App development
New technology implementation
Security skills
Teaching methodologies
Technology skills
Imagine Your Future
With a BSEd from IUP, you'll be set up for a wide range of careers in education.  Once you're ready for the job market, you can pursue jobs like:
Cyber school teacher
Kindergarten–12th grade teacher
Private school teacher
Technology coordinator
Technology specialist
Technology teacher
Urban school teacher
Classes and Requirements
As a student in IUP's newly re-worked BSEd in Business Education program, you'll take classes focused on preparing you to be the best job candidate possible and to excel once you've started your career. Beyond your foundation of core business and education classes, your curriculum will include STEM and STEAM subjects like programming languages and video and audio production.
Full Academic Catalog Listing
The course catalog is the official reference for all our degree and course offerings. Check it out for a full listing of the classes available and requirements for this degree.