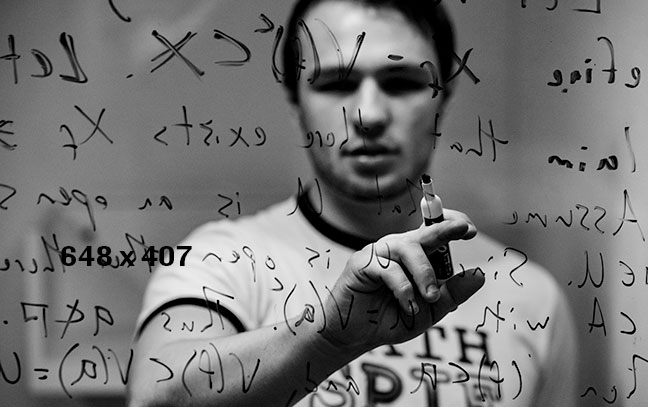 Expand Your Knowledge of Mathematics
So many industries need applied mathematicians. Just ask some of IUP's MS in Applied Mathematics graduates who are working now as analysts at "Big 4" accounting firms like Ernst & Young, or at online retailers like Wayfair, or even as data analysts for federal agencies like NASA and the USDA. At IUP, you'll develop the analytical and critical problem-solving skills that are needed across these and many other industries. 
The MS in Applied Mathematics could also be perfect if you are:
A secondary mathematics or science teacher wanting to learn how mathematics and statistics are used to solve applied problems.
Considering entering a PhD program.
Want to become a faculty member in a two-year higher education institution.
Your skills can be used in many fields. Here are a few examples of real problems applied mathematicians work on:
Computational modeling of climate, agriculture, and natural phenomena
Creating statistical designs for clinical trials
Estimation of impacts on society
Modeling financial information
Modeling spread of infectious diseases
Optimization of utility and objectives under constraints
Benefits of Study at IUP
If you wonder how you'll earn a master's degree when you already have a full-time job, you'll be happy to know your classes are offered in the late afternoon and evening.
Possible Specializations
Depending on your career goals, you might be interested in the data science or community college instruction specializations.
The Data Science Specialization
Students develop skills in designing, analyzing, and utilizing complex databases. You'll use these databases to provide real-world, real-time solutions that incorporate predictive analytics and forecasting to improve decision-making.
The Community College Instruction Specialization
If you'd like to teach at a community college, this specialization can provide the preparation you need. This certification combines applied mathematics courses with valuable teaching techniques so you can succeed as a faculty member in a two-year higher education institution.
Imagine Your Future
When you earn your MS in Applied Mathematics at IUP, you are positioning yourself for a successful career. You'll be ready to work in industries or pursue a PhD. Plus, you can tap into IUP's strong alumni network.
Forbes Magazine has ranked applied mathematics as one of its "Best Master's Degrees for Jobs," thanks to high compensation and demand in a variety of industries. The rise of big data and analytics only adds to the number of opportunities available to new graduates.
Explore national employment statistics for mathematicians at the US Bureau of Labor and Statistics.
Recent graduates of the MS in Applied Mathematics program are working at:
Availability, data scientist
Caterpillar, Inc., senior data scientist
DICK's Sporting Goods, senior performance marketing analyst
Ernst & Young, Senior actuarial analyst
Federal Energy Regulatory, energy industry analyst
Florida Blue, senior manager for data science
Greater Pittsburgh Community Food Bank, decision support analyst
Highmark, actuarial analyst
NASA Langley Research Center, technical lead
Rolls Royce, engineering supervisor
UPMC Health Plan, manager of integrated analytics
S&T Bank, enterprise business analysis manager
Segal Consulting, health benefits analyst
Silicon Valley Bank, senior analyst
UPMC Health Plan, manager of integrated analytics
USDA National Agricultural Statistics Service
Wayfair, senior analyst
PhD Possibilities
Graduates of this program have been accepted into PhD programs at some of the most prestigious universities in the United States:
Central Michigan University
Clemson University
Florida Institute of Technology
Penn State University
Temple University
University of Cincinnati
University of Kentucky
University of Pittsburgh
Classes and Requirements
The MS in Applied Mathematics program requires you to have completed the following:
A calculus sequence.
Introductory courses in linear algebra, ordinary differential equations, and probability and statistics.
Skills in computer programming are also recommended.
Thanks to our small classes, students receive individual attention from doctoral-level IUP faculty members. To make it easier to combine graduate school with your full-time job, classes are offered in the late afternoon and evening.
You'll also have opportunities for practical experience in research and industry. As part of graduation requirements, you must complete either an internship or a thesis.
Full Academic Catalog Listing
The course catalog is the official reference for all our degree and course offerings. Check it out for a full listing of the classes available and requirements for this degree.
Financial Support
Assistantships are awarded on academic excellence instead of financial need. If you receive an assistantship, you may receive a tuition waiver and/or a stipend. Your duties may include onsite tutoring, assisting with faculty research, or providing statistical services to the university community as a consultant in the Applied Research Laboratory.
Scholarship Opportunities for MS in Applied Mathematics
You can apply to receive one of four need-based scholarships that are awarded to support graduate students in the MS in Applied Mathematics program. If you get a scholarship, you may receive up to $7,500 annually, depending on your financial need.
To see if you qualify, find the application deadline and other scholarship details.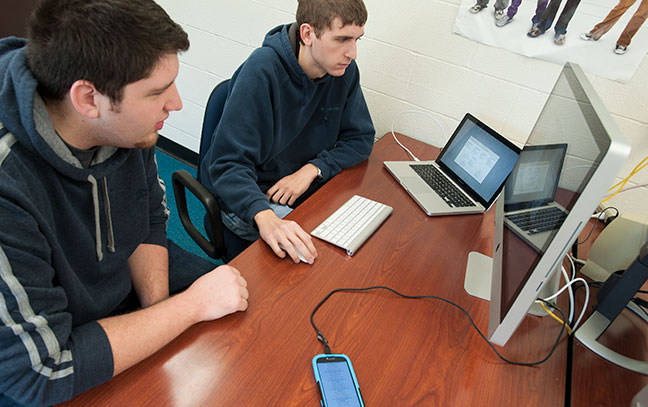 Thesis or Internship Options
As part of the MS in Applied Mathematics program requirements, you must complete a three-credit thesis or six-credit internship course.
Internship
Several students in the MS in Applied Mathematics program get internship positions with well-known companies or government agencies around the nation. For some, this has turned into a full-time role after graduation.
Here are samples of recent internship placements within the last five years:
Bucyrus America
Idlewild and SoakZone
Lockheed Martin
MetLife
Metropolitan Police Department, Washington, DC
PA Power and Light Co
Punxsutawney Area Hospital
The Prudential
UPMC Health System
Your internship must meet the MS in Applied Mathematics internship requirements.
Thesis
Instead of an internship, you can choose to write a thesis on a topic of interest in applied mathematics, operations research, or statistics-related areas. Your idea for your thesis can come from course projects or discussions with faculty members. Recent thesis topics include:
"A Neural Networks Approach to Determining Angle and Scale of Partially Occluded Objects"
"Characterization of Volcanic Terrains Using Lidar Reflectivity: A Statistical Approach"
"Computational Analysis of a Fluid Ratchet for Pumping of Newtonian and Viscoelastic Fluids"
"Immersed Boundary Modeling of Journal Bearings in Viscoelastic Fluids"
"Mathematical Methods for Voice Transformation"
"2D Numerical Heat Inverse Model for Diffusivity Coefficients in Cartesian Coordinates"