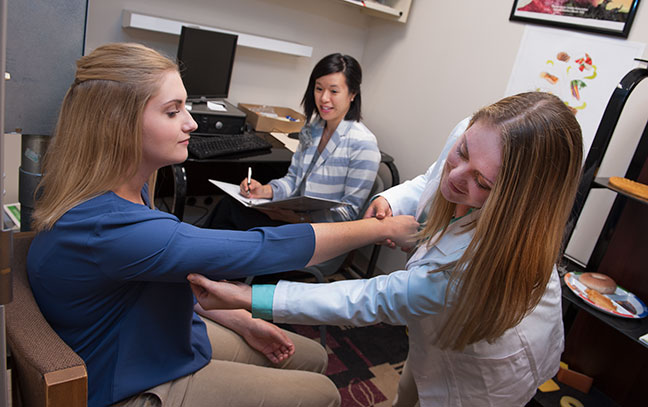 Become a Leader Advocating for Community Health
You know a healthier world is a better world—when people are healthy, they are often more content and more productive, and they spend less money on health care. You'll develop an even stronger voice as an advocate for healthy choices and lifestyles throughout our society in IUP's MEd in Community Health Education program.
Earning your master in community health education, health and physical education at IUP will help you become a leader in health education.
If you're an incoming freshman and this field is your passion, you can plan to earn both your bachelor's and master's degrees through IUP's 4+1 early admission program, saving you time and money. Learn more about the 4+1 program on the BSEd in Community Health Education page.
Why Earn Your Community Health Education MEd?
You'll focus on leadership and advocating for health-related topics in community, government, and private/workplace settings. This master's degree track lets you push for healthy change and for opportunities that benefit everyone.
Real-world internships add even more value to your educational experience (and it's a required part of the degree program). After you graduate, you'll be able to look for jobs managing a wide range of public or private organizations that are committed to training and the prevention and promotion of health-related behaviors and conditions.
If you plan to work while pursuing your advanced degree in health education, you can choose to take all your courses online so you can make your studies fit into your busy schedule.
What You'll Learn
Your studies align with national health standards and are applicable to many sectors of industry. Most Community Health Education MEd coursework is project-based and student-driven. This lets you customize a curriculum that will give you the background to work in any setting you choose.
Imagine Your Future
With your master's degree, you can take advantage of the nationally growing need for your expertise. Whether you're a health educator, health education specialist, or wellness coach, you can be a leader-advocate in workplace settings such as:
Colleges and other educational settings
Health care facilities
Nonprofit organizations
Private businesses
Public health departments
Add a Credential to Expand Your Options
After you graduate, you'll be well-prepared to sit for the Certified Health Education Specialist (CHES®) exam, offered through the National Commission for Health Education Credentialing (NCHEC). On average, health education specialists earn 15 percent more income than community health workers.
Additional health and wellness coaching certifications are in demand among health educators, too. These can position you well for the future you choose.
Career opportunities in Health and Physical Education/Community Health Education
Community health coach/advisor/representative
Community health education specialist
Community outreach coordinator
Patient advocate
Patient educator
Public health educator
Wellness coordinator
Classes and Requirements
The Master of Education in Health and Physical Education offers both a 33-credit thesis program and a 36-credit non-thesis program. This degree includes emphasis tracks tailored towards specific career goals. Within this program, students can focus on (1) K-12 Teacher Certification, (2) Community Health Education,or (3) Adapted Physical Activity.
Full Academic Catalog Listing
The course catalog is the official reference for all our degree and course offerings. Check it out for a full listing of the classes available and requirements for this degree.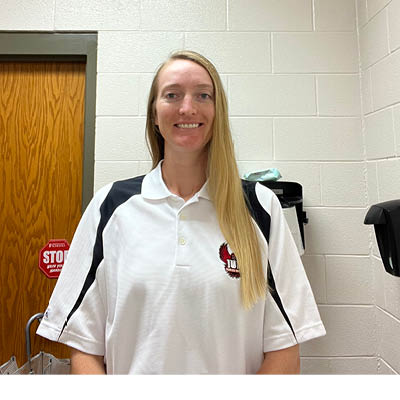 Ashley McAteer '13, Health and Physical Education
IUP was the best overall fit for me academically and athletically. The professors are very knowledgeable, passionate, and genuinely care about their students.