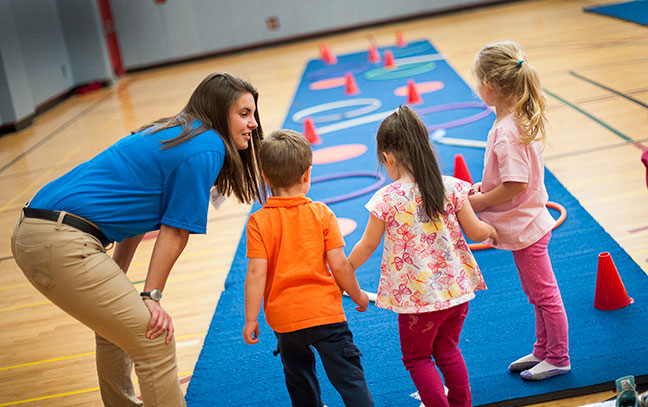 An Exceptional Future Awaits Those Who Teach Exceptional People
You believe everyone deserves access to fitness, fun, exercise, and the long-lasting benefits they provide. But you also know that some people can't access all of this unless activities and equipment are adapted to their special needs. In IUP's Adapted Physical Activity MEd program, you'll learn how to help people with disabilities move beyond their limits.
In the master in adapted physical activity program, you'll get the information, background, and experience you'll need to help children and adults with different physical needs enjoy more active and healthy independent lives.
Why Go for a Master's in Adapted Physical Activity?
You support inclusiveness in all areas of our daily lives. Whether you're working in a school, community, or recreational setting, you want to make sure adapted physical activity programs are offered.
In the Adapted Physical Activity MEd, you'll learn how to develop, adapt, and implement specialized programs for individuals with impairments such as:
Autism
Developmental delays
Intellectual disabilities
Physical disabilities
Traumatic brain injury
This master's degree program can be completed 100 percent online. You'll get the background you need with the flexibility that helps you as a busy, working adult. While the program does not prepare you for teacher certification, it will significantly expand your opportunities within a school setting and beyond.
What You'll Learn
One of the most important parts of the Adapted Physical Activity MEd is the real-world, hands-on experience you'll gain through internships in your chosen industry or workplace. For teaching situations, you'll discover new adapted physical education techniques, including how to help improve individuals'
Gross motor skills
Perceptual motor skills
Physical fitness
Sports and game achievement
You'll also learn to evaluate the motor needs of individuals to determine their requirements for adapted physical activity services. You'll determine how to screen and identify placement, which are essential parts of this role. Your primary goal for the students you teach: Inclusiveness.
Imagine Your Future
Adapted physical education can be an extremely rewarding, though sometimes challenging, career. Your master's degree will open doors and potentially guide you to leadership positions where you'll:
Coordinate and supervise programs and organizations that support public well-being.
Provide adapted physical activity instruction and services to individuals with varied physical needs.
Plan, direct, and coordinate recreation-based treatment programs for people with disabilities, injuries, or illnesses.
You might even find yourself coaching an elite athlete—or be credited with giving them their start.
Industries Looking for You
Competitive and elite sports teams
Inclusive and special physical education settings
Recreation and leisure organizations
Rehabilitation and health exercise services
Similar Occupations
Adapted adventure-tourism provider
Aquatics instructor
Coach
Parks and recreation coordinator
Physical activity instructor
Career opportunities in Health and Physical Education/Adapted Physical Activity
Adapted activities program director
Personal support activity programmer
Recreational therapist
Rehabilitation center activity counselor
Residential treatment facility activity director
Senior activity leader
Classes and Requirements
In the adapted physical activity track of the health and physical education program, you can choose to focus on either:
Coaching organizations
Recreational services for special populations
Full Academic Catalog Listing
The course catalog is the official reference for all our degree and course offerings. Check it out for a full listing of the classes available and requirements for this degree.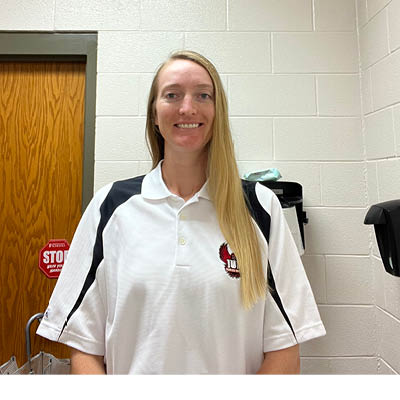 Ashley McAteer '13, Health and Physical Education
IUP was the best overall fit for me academically and athletically. The professors are very knowledgeable, passionate, and genuinely care about their students.
Earn Your CAPE Credential
If you are a certified physical education teacher, you can earn a Certified Adapted Physical Education designation through the National Consortium for Physical Education and Recreation for Individuals with Disabilities.
By earning a CAPE, you'll demonstrate your commitment to and expertise in this field. You'll be listed in NCPEID's national registry of certified adapted PE teachers. Initial certification lasts seven years and includes a one-year membership in the organization.
Successful candidates will receive a certificate documenting that they are certified adapted physical educators and will be able to list the initials, CAPE, after their name.