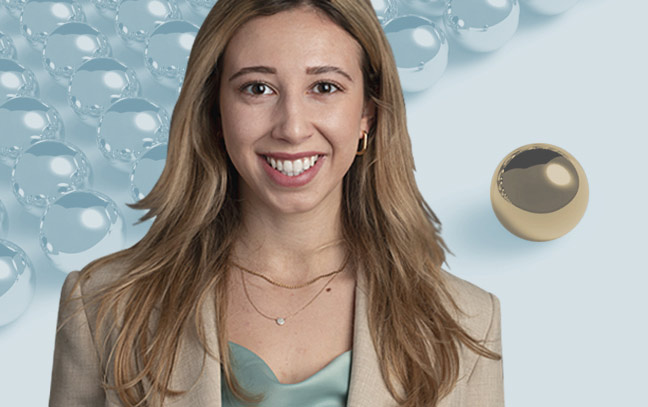 Prepare to Lead in the Nonprofit and Public Sectors
You're motivated and ready to make even more of a difference—in your profession, your organization, your community, and beyond. You plan to accomplish this through advocacy, research, teaching, community leadership, or elected office. Earning your doctoral degree is a significant step toward making this your reality.
Aspiring leaders like you are the reason we created the PhD in Administration and Leadership Studies program. We'll work with you so you can achieve your goals.
You'll build on your ability to positively influence the civic, economic, social, and cultural well-being of the populations you want to serve. Designed for mid-career professionals, this doctoral degree program further refines your skills in areas that include:
Health care
Higher education
Human services
State and local government agencies
Imagine Your Future
You'll be joining an impressive group of PhD in Administration and Leadership Studies program students and graduates—leaders in state government, public and higher education, the military, business, health care, human services, law enforcement, and religious congregations.
Industries Looking for You
Many people-focused organizations need service-oriented leaders like you to guide them and help them meet challenges head-on. Your expertise can benefit public and nonprofit organizations such as:
Civic and social organizations
Colleges and universities
Educational services
Emergency and other relief services
Grantmaking and giving services
Health care organizations
Individual and family services
Community colleges
Museums, parks, and historical sites
Professional organizations
Religious organizations
Social advocacy organizations
Social assistance
State and local government
Technical and trade schools
Classes and Requirements
Your classes follow a human-focused, societal approach that goes in-depth into what it takes to lead in nonprofit and public organizations. Your studies will guide you to:
A deep understanding of current research on leadership and how to apply it in practice
Knowledge of how to effectively plan and administer programs within nonprofit and public organizations
The ability to find and apply critical thought to research and evaluative studies, along with the opportunity to put those skills into practice in a dissertation that you design, conduct, and defend
Full Academic Catalog Listing
The course catalog is the official reference for all our degree and course offerings. Check it out for a full listing of the classes available and requirements for this degree.
Administration and Leadership Studies Research and Training Center
Real-world leadership development opportunities are available to you through the Administration and Leadership Studies Research and Training Center (ALS-RTC) at IUP. You can take part in sponsored research, program evaluation, policy analysis, technology transfer, and training.