Advance Your Career with a Doctorate in Media and Communication Studies
If you want to be a difference-maker in the world of media and communication, the PhD in Media and Communication Studies program at IUP can help you get there.
With a unique dual emphasis on theory and practice, this is not your average doctorate. At IUP, you'll gain both theoretical knowledge and practical, hands-on experience.
What You'll Learn
Unlike other PhD programs, IUP will put you right in the middle of advanced research and technology, and production. You'll study communication theory, quantitative and qualitative research, and content creation.
You'll graduate with the strategy and implementation skills you need to advance your career.
Conduct original research in the communication field.
Develop emerging technologies.
Develop online media productions.
Evaluate media ethics and how ethics apply to communications campaigns.
Master production hardware and editing platforms to create video, audio, and digital imagery.
Optimize media for education.
Plan budgets and scripted media productions.
Refine your abilities as a strategist and apply media to instructional and persuasive goals.
Imagine Your Future
Imagine Your Future
With a mastery of media research, theory, and production, you'll be well-prepared for a range of careers in an ever-evolving media landscape, including:
Corporate communications and training
Full professorship at the university level
Health and political communications
Higher education administration
Media production and management
Classes and Requirements
Classes and Requirements
The PhD in Media and Communication Studies program requires a minimum of 60 credit hours beyond a master's degree: 48 credits of coursework and 12 credits of dissertation work. You'll develop a planned program of study with support from your advisor and the doctoral coordinator.
Take required and elective courses in three areas.
Media Processes and Production: Broaden your media development skills while working on exploring new media formats and applications.
Media Research and Teaching: Gain the tools for designing data-gathering activities, analyzing data, interpreting existing research, and synthesizing information into useful answers and productive new questions.
Media Uses and Effects: Engage theoretical literature and critically analyze the interrelationship between media and culture.
Full Academic Catalog Listing
The course catalog is the official reference for all our degree and course offerings. Check it out for a full listing of the classes available and requirements for this degree.
Flexibility: Choose a Full- or Part-time Format
IUP's PhD in Media and Communication Studies program is, in a word, supportive. With a mix of options designed to accommodate both full- and part-time students, the program's flexibility allows you to pursue the degree without putting your career on hold. The program is offered in a weekend-based format, with class meetings six times per semester.
Full-time
Students take approximately three courses per semester (including summers), completing coursework in about two years.
Part-time
Students typically take two courses per semester (including summers) and complete the coursework in three years.
Students may make arrangements, in special circumstances, to adjust their course load or take an alternative load that does not match the full- or part-time cohort model.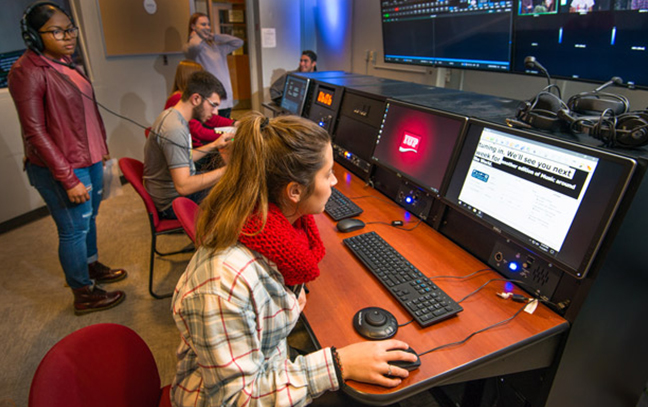 Immersive Hands-on Learning
What makes this doctoral program different from others in the field? An emphasis on practical, hands-on production experience in a variety of media.
You'll work closely with the production hardware and editing platforms in digital imaging, video production, audio production, multimedia, documentary production, and more.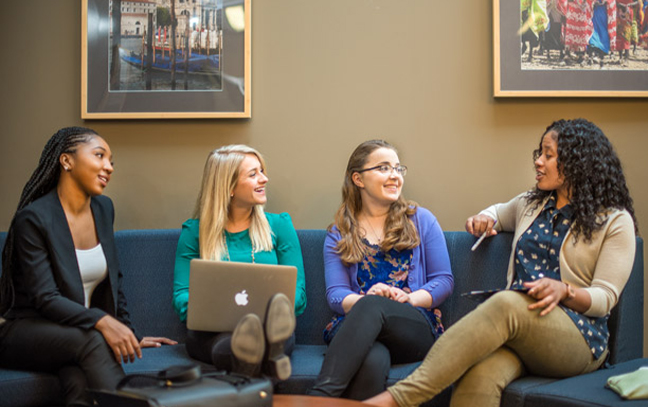 Financial Support
At IUP, you'll find funding opportunities to support your coursework, research, and professional development. Options include:
Graduate assistantships
Grants for research support and conference travel
Scholarship funding
Teaching associate positions
30
students enrolled in our program
$52,083
average starting salary of graduates
Placement
If you choose to enter the world of academia after graduation, you'll be in good company.
Graduates of the PhD in Media and Communication program hold faculty positions at institutions around the world, including:
Florida State University
Pennsylvania State University
Slippery Rock University of Pennsylvania
University of Akron
University of Nebraska-Omaha
University of Wollongong (Australia)
Webster Vienna Private University (Austria)